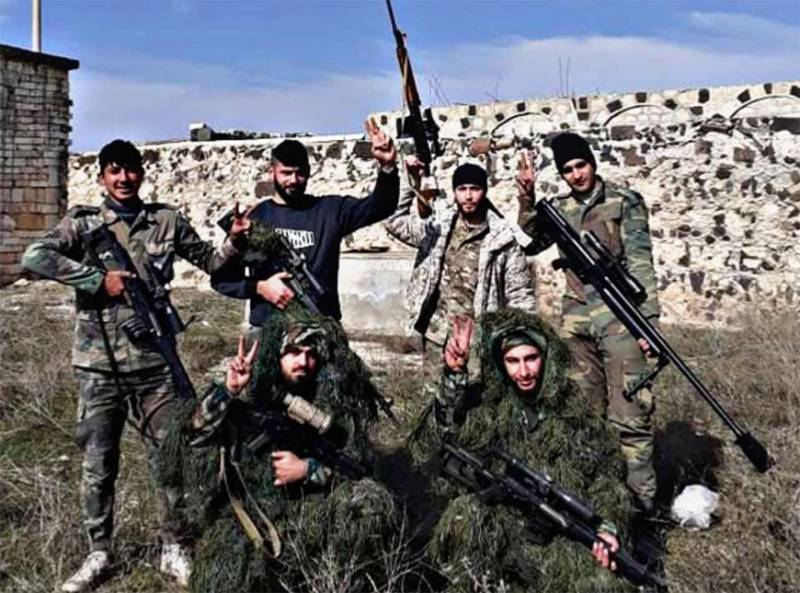 In the eastern part of Idlib province, Syrian government forces stopped another attempted offensive by opposition forces supported by Turkey. The militants tried to break through the positions of the SAA in the northwest and west of the village of Nairab.
Although the attempt to break through was unsuccessful, one should expect new attacks by militants on this settlement and other territories.
This was reported by Al-Masdar News.
According to Al-Khadas TV channel, while repelling an attempted breakthrough by the SAA and the Allied National Defense Forces, pro-Turkish militants lost about 250 people.
When the jihadists tried to advance on the Nairab-Sarakib line, the Syrian army managed to disable several dozen armored vehicles.
Al-Jazeera TV channel claims that not only militants, but also Turkish military personnel were directly involved in offensive operations in some areas. We are talking about the Turkish special forces, which operated with the support of
tanks
.
The Turkish Ministry of Defense claimed the losses of the SAA near Nairab, which amounted to 50 soldiers. 5 tanks, 2 armored personnel carriers, 2 pickups and one self-propelled guns. True, the Turkish military did not specify who caused such damage to the Syrian army - the militants themselves or the militants in conjunction with the Turkish troops.