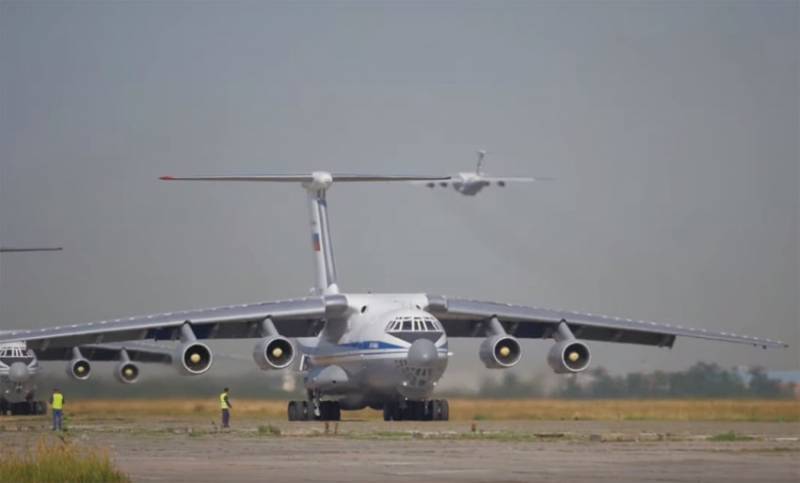 Middle Eastern media published material that relates to Turkish measures to curb the use of their airspace by airplanes of the Russian Aerospace Forces. In particular, it is alleged that Turkey allegedly closed its airspace for Russian aircraft, among which there were allegedly military ones. The same statements were published in Nezavisimaya Gazeta.
At the moment, there is no official evidence from the Russian defense department, and it cannot be. It is well known that the whole battle
aviation
The Russian Aerospace Forces, heading for Syria, flies through the Caspian Sea, Iran and Iraq, and never uses Turkish airspace for this. Only Turkey's military transport aircraft, as well as civilian aircraft, fly through Turkey.
In this regard, such publications on Middle Eastern resources look like a throw-in for studying the reaction.
In addition, it is stated that the Turkish Air Force F-16 fighter several hours ago entered the airspace of the SAR in the province of Aleppo, deepening several kilometers. But, according to reports, there he was "met" by the Russian Su-35 fighter, after which the Turkish plane returned to Turkish airspace. Similar messages about the "meeting of the Su-35 of the Russian Air Force and the F-16 of the Turkish Air Force" came several days ago.
Recall that on the eve of the militants of various groups tried to break through the front of the SAA in the Nairab area, however, Russian bombers extinguished the ardor of the terrorists, inflicting damage on them in manpower and equipment.