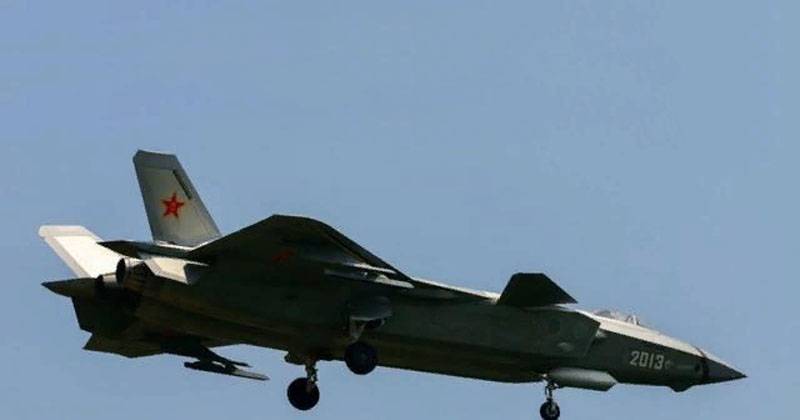 The Chinese media report a phased modernization of the 5th generation fighter J-20, calling the parameter by which the aircraft surpassed the F-35. This modernization is being carried out in China almost simultaneously with the deployment of these aircraft to the Air Force.
In particular, it is indicated that, in comparison with the first J-20 models, their upgraded versions can carry almost two more weapons. Attention is drawn to the fighter with tail number 2013. It is noted that this option J-20 can see several additional missile suspension points, which were not on previous versions.
Chinese experts argue that the new versions of the J-20 "surpassed the American F-35" precisely in terms of how many weapons (primarily missiles) the aircraft can take on board.
The comparison is as follows:
If the American F-35 can simultaneously carry up to 16 medium-range missiles, then the J-20 has 12 missiles in the main set and plus 6 in the additional one.
However, not all Chinese experts are delighted with this kind of information. So, it is noted that missiles on external suspensions reduce the level of stealth of a combat aircraft. Therefore, you have to look for a "middle ground", equipping the aircraft with the amount of weapons that is necessary for a specific operation.