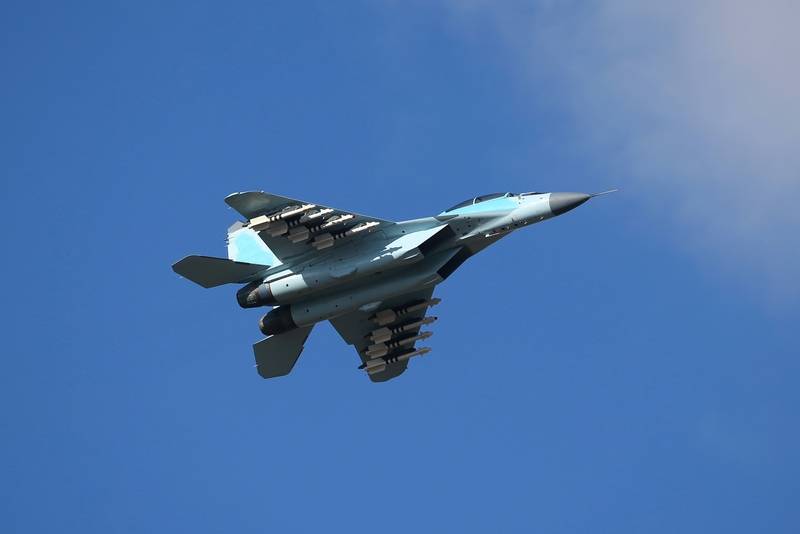 MiG Corporation is introducing an automatic landing system on aircraft of this brand. This was stated by the CEO of the corporation Ilya Tarasenko.
According to him, the corporation's specialists have developed an automatic landing system that allows the aircraft to land in difficult weather conditions and other cases when the pilot is unable to land. The system will be installed on MiG-29M / M2 and MiG-35 fighters.
Engineers (...) received a patent for an automatic airplane control system during approach. This digital system improves the safety of piloting in adverse weather conditions, allows the pilot to enter the glide path in automatic mode and in less time, continue to decline until the appearance of visibility
- the press service of the corporation said.
As explained in the UAC, the new development includes a number of innovative units, drives and systems, including a navigation and measuring complex.
The corporation emphasized that the new system has already been tested and received positive feedback from pilots.
Nothing is said about the timing of the introduction of the new automatic landing system and how many MiG fighters will be equipped.