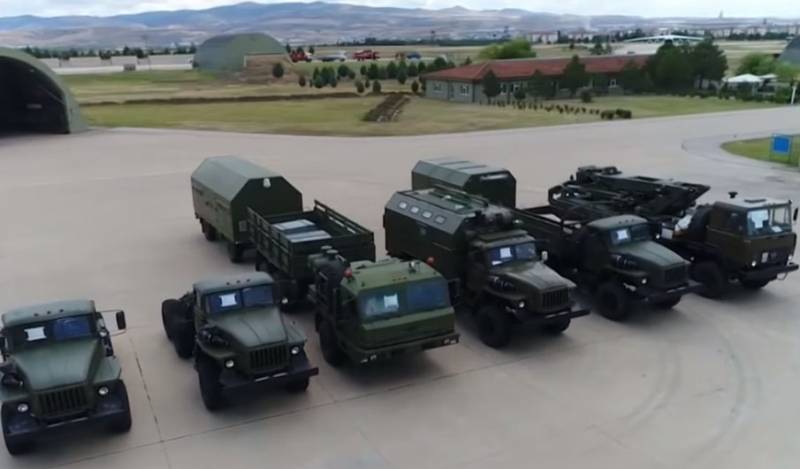 Against the background of a sharp aggravation of the situation in Idlib and conflicting data about Turkey's request to the United States for the supply of Patriot air defense systems, Turkish Minister of Defense Hulusi Akar asked about the readiness of the S-400 air defense system. This question itself, sounded from the lips of Turkish journalists, makes it clear that certain forces in Turkey are also considering the situation in Syria through the prism of the possibilities of using the S-400 Triumph.
From the answer of Hulusi Akar to the question about the deployment time of Russian-made anti-aircraft missile systems:
Many said that we will not be able to acquire these air defense systems at all. But our president gave the necessary answers, and we acquired the S-400. They will come into operation soon, do not hesitate. Full testing is scheduled for April.
According to the Turkish Minister of Defense, talks about the Patriot air defense system are carried out "by inertia". Hulusi Akar recalled that Ankara for several years tried to conclude a contract with the United States for the supply of these complexes, but was refused.
Turkish Defense Minister Akar:
That is why we went for the purchase of S-400.
In this regard, experts are asking: will the exacerbation in Syria lead to the fact that the Turkish armed forces decide to use the S-400 against airplanes of the SAR and the Russian Air Force? And today in the region two countries possess S-400 Triumph complexes - Turkey (until the S-400 is deployed for possible use) and Russia (based on the Khmeimim base in Syria).
In Turkey itself, it is noted that "Ankara will not go to a military confrontation with Russia, since it will be beneficial to the regional opponents of Turkey."