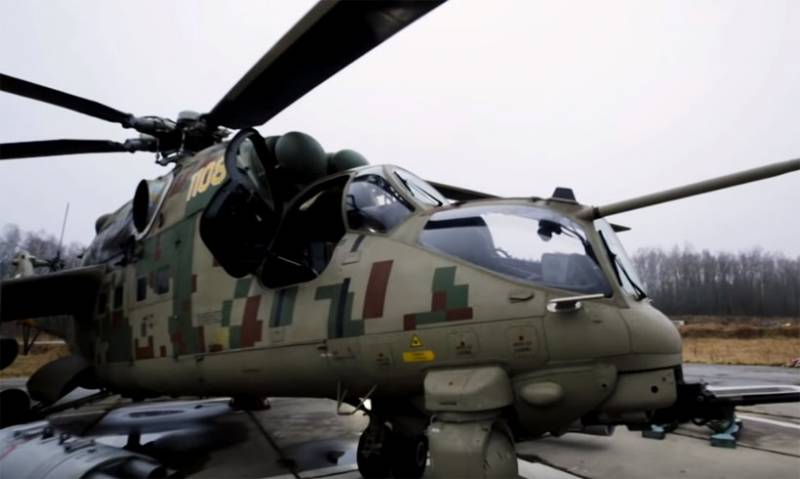 Attack helicopters more than once became the heroes of the Military Acceptance program. The uniqueness of this issue lies in the fact that the audience will see a new development of the Mil design office or, as it is also called, the Moscow Helicopter Plant named after M.L. Mile. " The machine that viewers will see exists at the moment in one single copy.
The protagonist of this film is a descendant of the Mi-24 helicopter, famous for having managed to bring down a fighter. Some of the unsurpassed qualities and incredible popularity of the Mi-24, the release of which began half a century ago, led to the decision that the Russian Helicopters holding decided to completely change the filling and make minor changes to the design of the helicopter. As a result of this work - a new life of the rotorcraft under the new name Mi-35P. She has a long flight test period ahead.
What remains in the new Mi-24 helicopter? What was the main focus of the modernization of the machine? What is the Mi-35P capable of? How will a helicopter prove itself during speed and maneuverability tests? Where and how is the creation of this machine? These and other questions will be answered by "Military Acceptance" on the Zvezda shopping center.