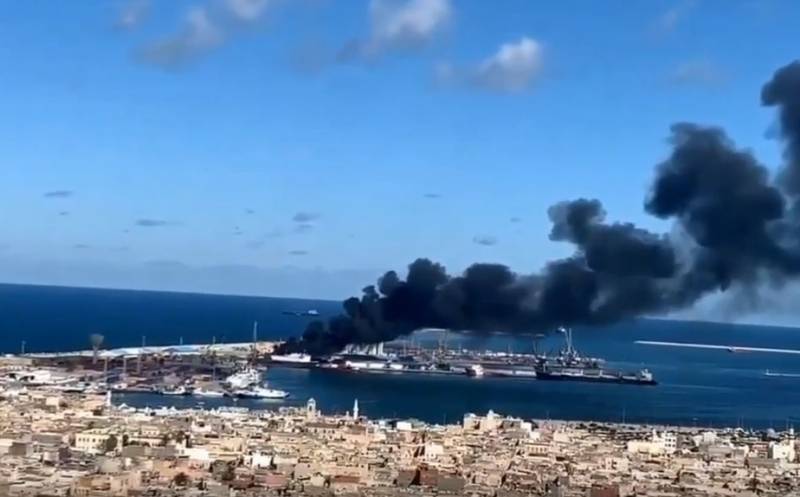 Information on the destruction of the Turkish warship in the port of Tripoli found confirmation. Confirmed information about the attack on the ship, representatives of the Libyan National Army (LNA). We are talking about formations that obey Field Marshal Khalifa Haftar.
According to the representative of the LNA, the Turkish ship arrived at the port of the Libyan capital with a large load of weapons and ammunition.
From the statement:
The ship was destroyed in the port of Tripoli, together with its deadly cargo.
In addition, it was noted by the Haftar forces that other ships that will supply the same fate
weapon
to Libya to their opponents.
Recall that Turkish President Recep Erdogan previously stated support for the "legitimate government of Libya, led by Fayez Sarraj."
The armed groups of Sarraj confront the LNA Khalifa Haftar. Some time ago, an attempt was made to reconcile the warring parties, but so far this process is clearly experiencing difficulties. Against this background, Ankara is in fact behind the transfer to Libya of militants from the territory of the Syrian Arab Republic, as well as their armaments. But the LNA detects the traffic of weapons and opposes the strengthening of the army of Fayez Sarraj.
The confrontation in Libya continues from the moment the NATO forces invade the country. To date, a single Libya does not actually exist. The country is divided between clans and terrorist groups. The main oil fields in the port are operated by Western companies.