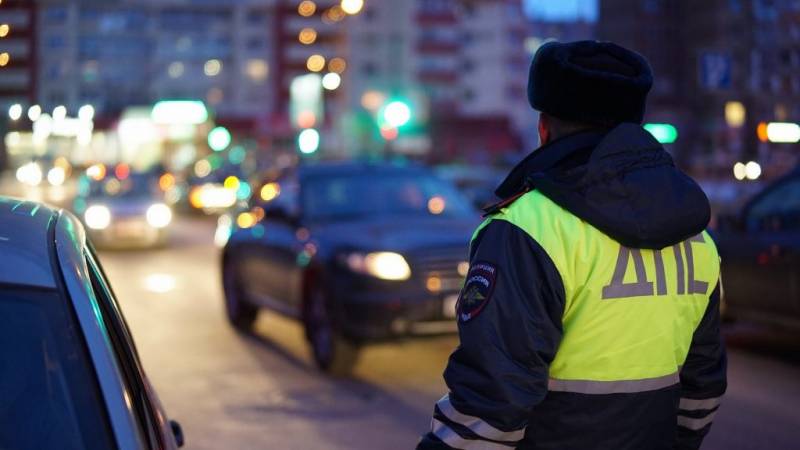 Speaking at the 3rd World Ministerial Conference on Road Safety, held this week in the capital of Sweden, the head of the Russian Ministry of the Interior, Vladimir Kolokoltsev, explained that road mortality in Russia has decreased over the past decade, and by almost 50%. However, to say that this terrible evil in Russia was managed to end is premature. In traffic accidents, tens of thousands of Russians die annually. What needs to be done in order to minimize this indicator?
According to the minister, a tendency towards a decrease in the number of accidents and the number of their victims was also observed last year: they happened by almost 7% less than in 2018. In comparison with 2009, the number of victims of the "road war" decreased from 26 thousand to less than 17. And this despite the fact that on a global scale, according to the UN, deaths from traffic accidents do not decrease, but, on the contrary, increase. In Russia itself, during this time, by the way, the number of cars tripled. That is, quite real success is evident. But in the "wars on the roads", victory is still far away. Every human life lost in peacetime due to someone's reluctance to abide by the rules and the law is already an irreparable loss, and self-consolation with percentages and numbers is hardly appropriate here.
Apparently, the work is still enormous. At the event mentioned above, Kolokoltsev shared with his foreign colleagues an extremely ambitious intention: by 2030, "to reach the zero mortality rate in road accidents". To achieve such a high standard, domestic law enforcement officials, lawmakers and judges will obviously have to continue on the path of toughening responsibility for unacceptable driver misconduct. First of all, for a "drunk" ride, which, without a doubt, is one of the main causes of road troubles and tragedies.
According to statistics, since the introduction in 2015 of criminal liability for re-driving while intoxicated, the number of riders caught in such irresponsible behavior began to decline in a year or two. And not because the law remained on paper: it just "materializes" in the form of specific prison sentences, and it works. Those who wish to have a criminal record in this way and lose the ability to drive a car are becoming less every year. However, such are still found. In the first half of 2019 alone, more than 27 thousand people responded for driving under the fly. 24 thousand of them were left without a driver's license. 3 and a half thousand in addition are convicted and imprisoned. A slightly smaller number escaped with suspended sentences. In total, over the past year, judges made "disenfranchised" more than 150 thousand traffic violators. We compare with the statistics of the decrease in road accidents and conclude that the maximum severity in this matter brings excellent results.
Of course, the practice of punishment alone is not enough. It has long been proven that the quality of roads on which they either happen constantly or are an annoying rarity is most directly related to the number of accidents. More good and excellent tracks and highways - fewer accidents. An excellent tool against violators of traffic rules is the widespread introduction of automatic fixation of violations. With an impassioned video camera, you cannot agree "amicably"; you cannot soften it, you cannot deceive it. The questions here are different: that fines should be paid in full by all and always; and also that these fines should be justified, help to warn, and not be used solely to feed those whose accounts receive a portion of the funds. This should happen regardless of persons, positions and so on. The law is either one for all, or it simply does not exist.
Without a doubt, the authorities and law enforcement officers have enough various levers that can have a significant impact on the road situation in the country. Nevertheless, it is worth remembering that putting a police officer on each driver and sticking a video or camera under each tree or bush is completely unrealistic. Road safety begins with each of us - a pedestrian and especially a driver. Well, or it ends with us ... Only an awareness of this life postulate can make Russia a country with low mortality from road accidents.