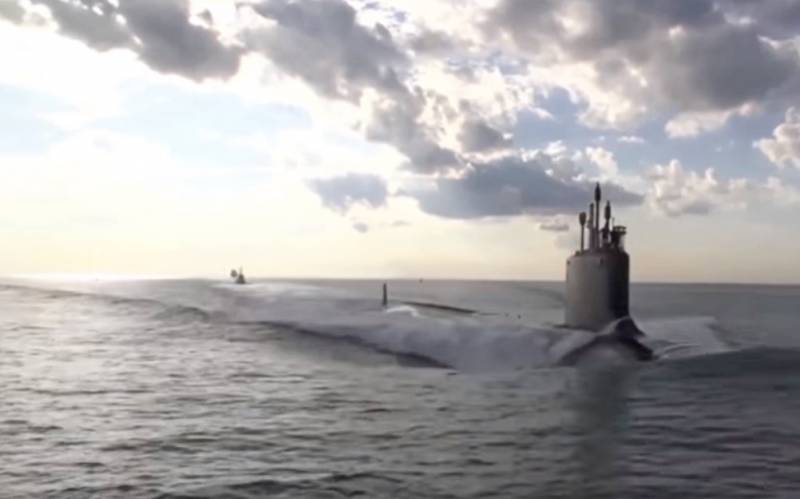 The trend emerging in the development of American submarines threatens the dominance of the Navy in the oceans. The National Interest, analyzing the current situation, comes to a disappointing conclusion: the United States is losing its submarine forces.
The US Navy has already faced a huge shortage of strike submarines
- notes the publication, indicating that the situation in this segment of the defense will only worsen.
So, instead of the planned purchase of two Virginia-class submarines, the White House limited itself to only one. Together with her, the presidential administration proposes to purchase eight combat pennants in 2021: Columbia-class submarines (ballistic missile launcher), two Arly Burke class destroyers, URO frigate, UDC and two rescue ships. In total, it is planned to spend $ 20 billion on the purchase of new ships. However, Columbia alone takes away $ 14 billion of them.
Impending shortage of strike submarines most worries regional commanders
- indicates The National Interest.
As expected, of the 56 strike submarines (which are now represented by the Los Angeles, Seawolf and Virginia types) and cruise missile carriers (Ohio class), which are available for 2020, only 2028 pennants will remain in 42.
This situation has caused concern among a number of senior military personnel. As explained by the US Navy Admiral Philip Davidson, there are 400 foreign submarines in the world, of which about 75% are in the Indo-Pacific region. 160 submarines belong to China (at the beginning of 2019 it had approximately 50 shock diesel-electric submarines and 6 nuclear), Russia and North Korea.
While these three countries are building their capacity, the United States is retiring strike submarines faster than being replaced
- the admiral expressed concern, noting that, in comparison with 2008, a hypothetical enemy tripled the activity of his underwater
fleet
.
According to him, against this background, the United States should give an adequate answer. However, according to NI, the opposite reaction is observed.
Perhaps the biggest winner in the Navy's budget [proposed by Trump for 2021] is China, which continues to build up its submarine forces amid a shrinking US fleet
- summarizes the publication.