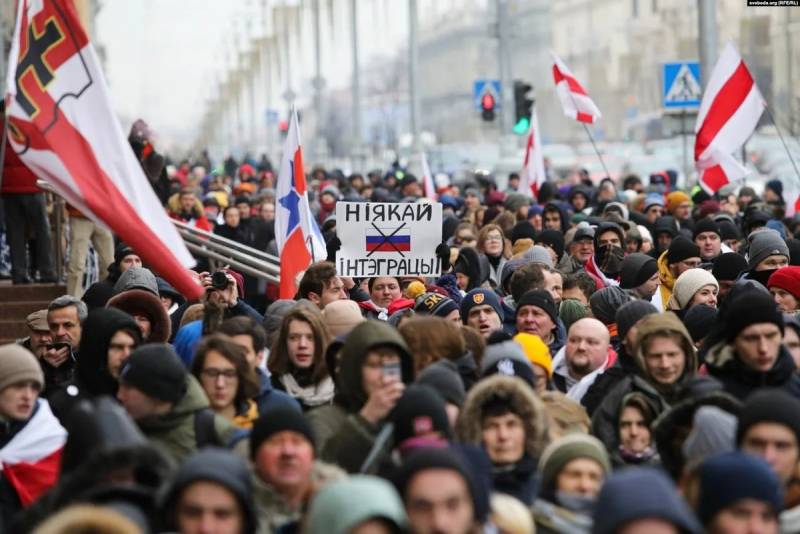 It smelled of elections in Belarus. And it smelled of interesting events. This year, the opposition, apparently, intends to give a decisive battle to Alexander Lukashenko, who, like many of his colleagues from the countries of the former USSR, claims to be "eternal".
On the one hand, given our attitude to Lukashenko (there are complaints not without reason), we note that he will not be at all disturbed by someone who stands behind him and claims to be a chair, privileges, governing the country. Without normal opposition, any regime becomes totalitarian and begins to decay.
Military officials are beginning to take bribes to sign the acceptance of the spacesuit, officials and policemen are having hundreds of millions in garages and summer cottages from somewhere, judges are organizing lawlessness on the roads when drunk, and so on. In general, to assess the possibilities of a totalitarian state of such a plan, it is enough just to look at the negative side of Russian reality.
Belarusian Christian democracy goes into battle. And its permanent leader Pavel Sevyarynets.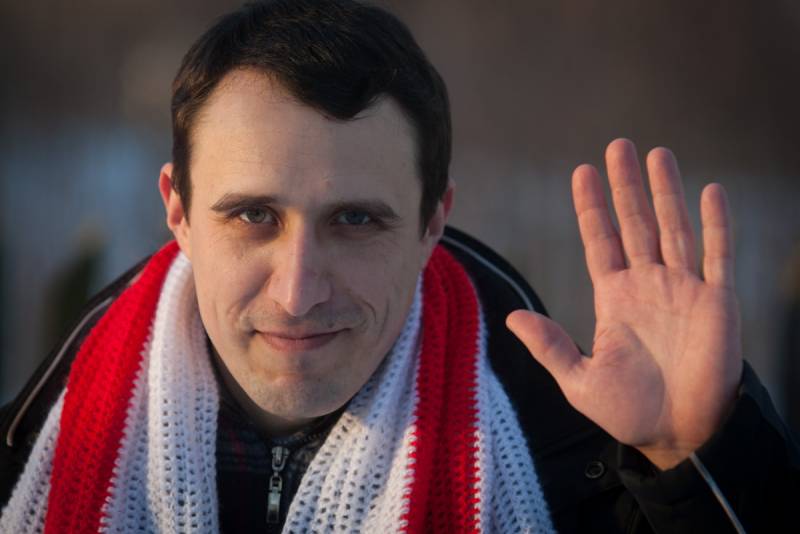 Oppositionists really prepared, held congresses and are preparing for the primaries. In theory, as I said above - not bad, but why in the words there is, if not irony, then some kind of nasty taste?
Any Russian can find the answer in an interview with Sevyarynets to the publication Belarusian Partisan.
Lukashenko must leave
.
Before moving on to evaluations, comparisons, and other analytical joys, I will give a few quotes that I'm sure will please the eye of a Russian of any political orientation, from left to far right.
An unconstitutional, ugly extension to the Kremlin and Lukashenko's mafia agreements in the form of a "union state" - to a landfill.

We will begin mass protests in a few days after the announcement of the so-called elections.

Mass fraud will be the answer to any fraud. They do not give freedom - they fight for freedom.

There will be a political campaign where we will seek free elections or boycott. The backups and the circus do not count. The question is an edge: Lukashenko, go away!
Nice set, right?
Dear readers, does this remind you of anything? That reminds me. This is all familiar ... And I'd be glad to forget, but for some reason it doesn't work out. But in order to evaluate everything correctly, it is worth carefully reading a few more things that Sevyarynets declared.
I must say that Mr. Sevyarynets is very confident in his abilities and even believes that he is able to become the new president of Belarus.
Confidence is not bad. It is very interesting to consider such plans. And here is what Pavel Sevyarynets sees in the event he is elected president of the Republic of Belarus:
- The abolition of illegal decrees and stupid decrees.
- Release of political prisoners, replacement of the prison with fines for economic crimes.
- The closure of all these poisonous factories like Brest Battery.
- Return to the legal field: 1994 Constitution or Constitutional Constituent Assembly.
- Decommunization and decentralization.
- First reforms: judicial system, health protection, pension system, education, army.
- Election of a democratic parliament and real local government. The people will choose and rule themselves.
Now, it's becoming more interesting, right? As a carbon copy says. The people will choose and rule themselves ...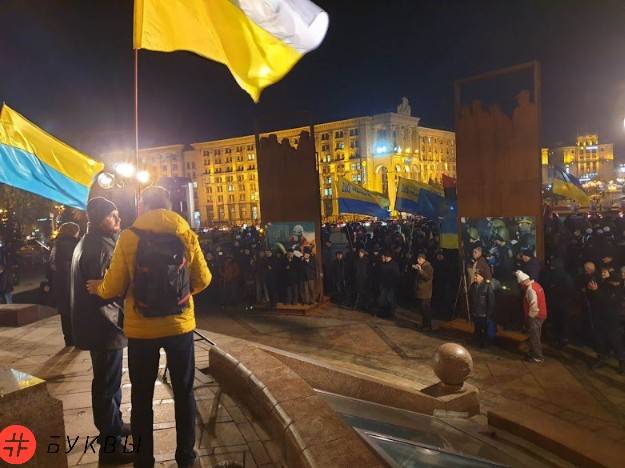 A vow on the Maidan is required? Or will it work?
No, good words. A good idea. True, it's worth seeing what the neighbors took away. And how they directed. At least in Ukraine, with which Belarus solemnly fights for the penultimate place in terms of living standards in Europe.
I deliberately do not cite Russia as an example. And not because it is super-patriotic, no. Talk about Russia will be ahead.
For example, I really liked the passage about the closure of "all these" factories. Indeed, ecology today is our everything! It's a pity, Mr. Candidate does not say what will happen to the people who work in these factories.
No, it's clear that they'll throw them on the street. Nothing, the job market in Russia is still large, there will be enough for all Belarusians thrown out to please the environment.
Decommunization ... What a familiar word ... What a promising ... Census
stories
, spat on the whole past, demolition of monuments ...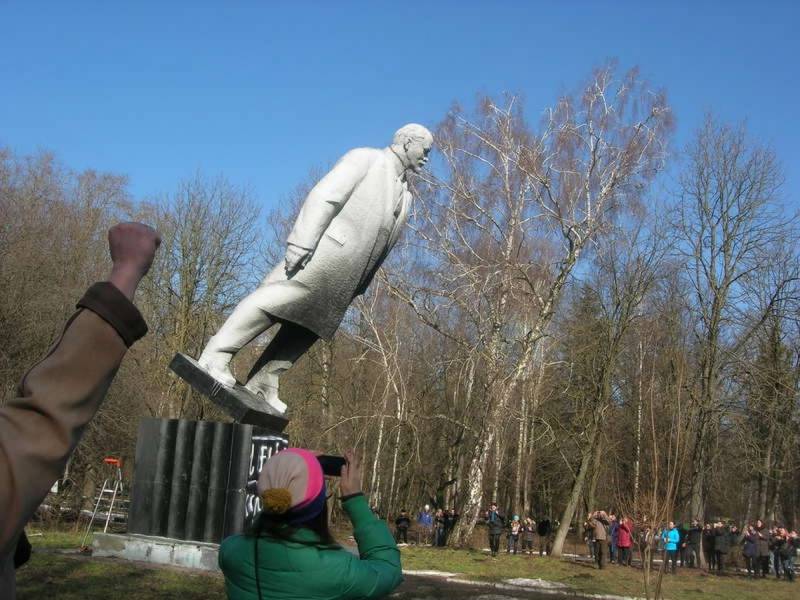 Interestingly, and Shybenіtsy for these ... who in Ukraine wanted a gillak, will also be? Or can we get along purely with dots on beeches in Belovezhskaya Pushcha?
Will there be dancing? Horse racing With the speech "Hto do not jump, that ..."? Classic, as it were ...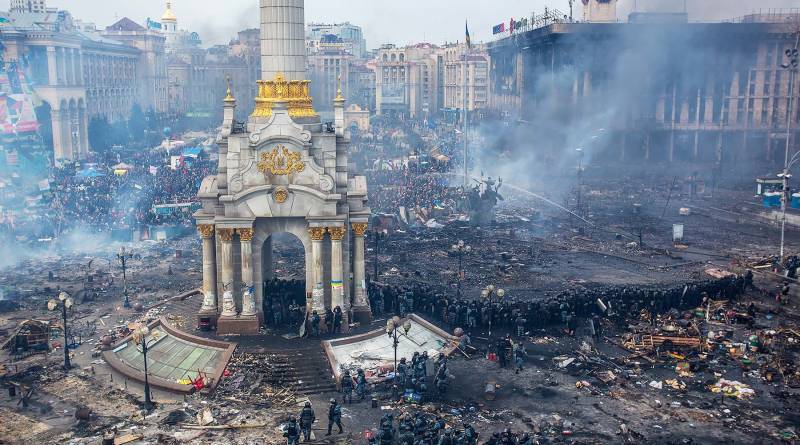 Reforms, reforms ...
Including the reform of the "unconstitutional, ugly extension to the mafia agreements of the Kremlin and Lukashenko."
Reform by dumping. And other agreements that do not comply with the Constitution and the national interests of Belarus - there too.
Instead, an economic agreement with the European Union, a normal friendship and cooperation agreement with Russia, a partnership with America and the Baltic-Black Sea Union with Poland, Lithuania, Latvia, and Ukraine are needed.
Yes, and, of course, visa-free. How without visa-free travel? And cookies.
In general, such a familiar scenario of the Ukrainian batch is drawn painfully. A kind of check.
And yes, of course, to the landfill this Russian language, bored by all real Belarusians. And a complete replacement for the Belarusian. Well, as in Ukraine, you already understood.
In principle, it is clear that Lukashenko got his electorate somewhat. It is comparable with some colleagues from among those who sat on thrones and chairs.
But another question, and who said that these gentlemen from the Belarusian Christian (and other) parties will really bring Belarus to prosperity?
They have already brought in Ukraine ...
They will bring Belarus, here, according to Sevyarynets, there's just something to do: give people guarantees of private property, give them money, introduce small and transparent taxes so that the person himself can calculate at home. And in two or three years Belarus will be a prosperous country.
Or continue extinction with an even more deserted treasury.
The main thing is not to turn off the beaten path to freedom. But generally it's not bad when someone has already gone this route. To freedom and prosperity.
It's good, of course, that Belarus is so small and nobody wants to unfasten there yet. Also for the path to a brighter future. Although, if such an original president is elected, any processes can begin.
In general, there are interesting sensations from the read.
Just some kind of political deja vu. So it looks like everything that is happening around ... In Ukraine, with us ... What are we all the same, reading this Belarusian Christian messiah, you remember that in our recent past, about one amateur walked on bridges said about the same thing. And not only him, there will be enough followers for five Belarusian parties.
The main problem is that in Russia, that in Belarus, it is that if the opposition is there, then it is somehow not like that. How in Ukraine was collected and debugged.
This is the main, in my opinion, problem.