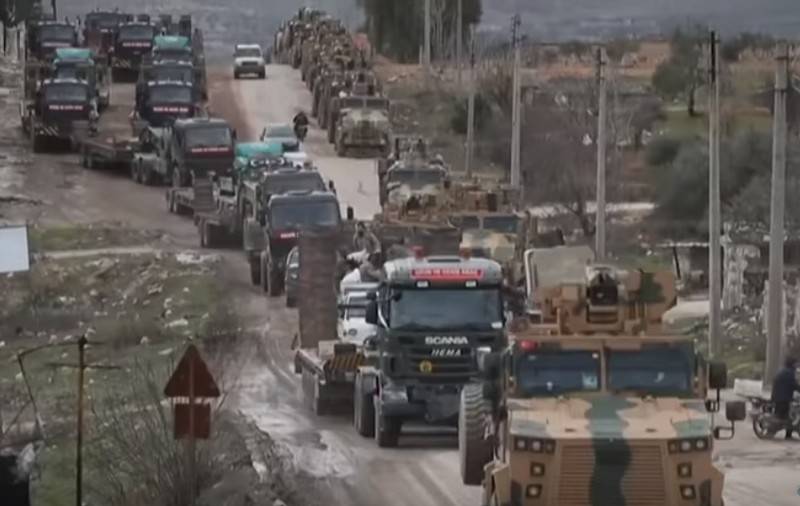 Russia and Turkey are closer than ever to a full-blown military conflict that could erupt due to the situation in the Syrian province of Idlib. This was stated by Pentagon spokesman Jonathan Hoffman.
According to the US military, the Russian and Turkish military are on the verge of a large-scale military conflict that could break out at any moment in the Syrian province of Idlib. However, the Pentagon hopes that the conflict will be avoided.
We are witnessing how Russia and Turkey are approaching a larger conflict in the area. We hope they find a solution to avoid this.
- quoted the media statement of Hoffman.
The representative of the US Department of Defense also emphasized that the United States hopes for the world community, which "will continue to exert pressure on Turkey and, more important, (...) on Syria so that it ceases its attacks on Idlib." The Pentagon did not say anything about pressure on Russia.
Earlier it became known that Ankara is not satisfied with the results of negotiations with Russia on the situation in the Syrian province of Idlib. This was stated by Turkish President Recep Tayyip Erdogan. According to him, Turkey is ready for a new military operation in the province.
In turn, the Russian Foreign Ministry emphasized that "no one ever promised the terrorists that they would not be touched in the Idlib zone," and the dialogue of the Syrian government with terrorists was excluded.
Recall that the Syrian government forces continue the offensive in the Idlib de-escalation zone, knocking out terrorist groups, including pro-Turkish, from the positions of militants. Turkey, which has its own views of the province, has set up its observation posts there and has entered the armed forces, demanding that Damascus withdraw its army units, stating that the civilian population "suffers from the offensive of the Syrian army."