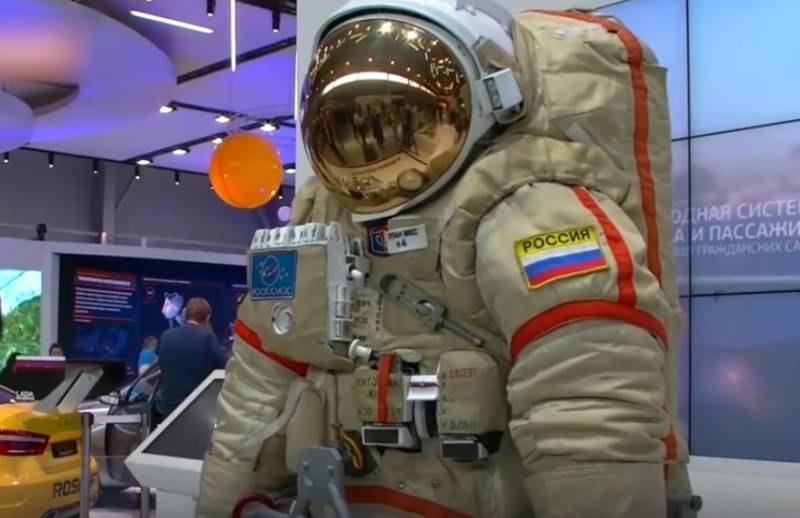 Major Alexander Kuzmin, deputy head of one of the military missions of the Ministry of Defense of the Russian Federation, was found guilty of receiving bribes on an especially large scale. The verdict came into force.
Although the amount of the bribe is relatively small - 200 thousand rubles, the reason for her extortion caused a wide resonance. The bribe relied on the timely and "hassle-free" acceptance by the military of the Orlan-ISS astronaut's spacesuit designed to work on the International Space Station.
About it
reported
the newspaper Kommersant.
The exact cost of the space suit is unknown, but it amounts to tens or hundreds of millions of rubles. It allows the astronaut to carry out various work or research in outer space outside the station for 7-8 hours. Its manufacturer is a company located near Moscow JSC NPP Zvezda.
In total, there are five units of the Orlan-ISS spacesuits, each of which underwent military acceptance separately. The last fifth suit was supposed to arrive on the ISS in the summer of 2018, but then Major Kuzmin appeared.
He told representatives of the enterprise that there is a possibility that serious difficulties could arise during the acceptance of the product. To prevent this from happening, Kuzmin's bank card must be paid 50 thousand rubles a month for four months.
Puzzled by such a proposal, the representative of the NPP turned to his leadership for advice. They thought that FSB officers were the best experts on these matters, and informed the intelligence agency about a talented and enterprising officer of the Russian Armed Forces.
Further "entrepreneurial activity" of Major Kuzmin took place under the supervision of law enforcement officers and was accompanied by audio and video recordings. The collaboration between him and the manufacturers of the spacesuit until a certain point was fruitful and mutually beneficial. The company transferred 200 thousand rubles to the officer's card, and the spacesuit timely arrived at the space station.
After that, in the fall of 2018, the major was detained by the FSB. He did not begin to open, admitted his guilt and explained his actions by a difficult financial situation, since for lack of service he was deprived of an annual bonus.
Given the partial admission of guilt, the presence of two young children and many years of impeccable service, Kuzmin was not imprisoned, but was sentenced to a fine of about 2 million rubles.
Since Alexander Kuzmin is absent in the database of debtors of bailiffs, it means that he paid the fine appointed by the court.