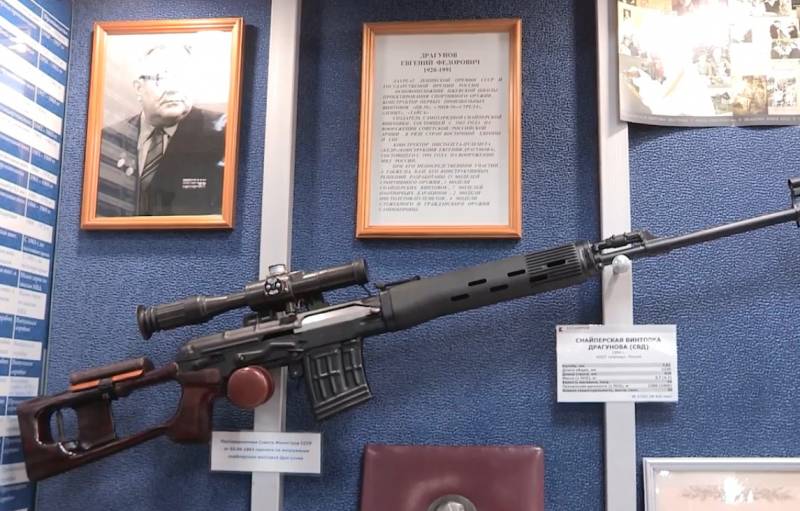 In Izhevsk on February 20, 1920 was born Evgeny Dragunov - the future creator of the legendary Soviet SVD sniper rifle. He was a hereditary gunsmith and followed in the footsteps of his father and grandfather.
Dragunov worked for more than 40 years at the Izhevsk Machine-Building Plant, having gone from a simple worker to a leading engineer of the enterprise.
Over the years of his career, he managed to create more than 50 species
weapons
for the military, athletes and hunters, of which 39 samples went into serial production.
The pinnacle of his career was the development of the world's first mass-produced self-loading SVD sniper rifle, which Dragunov submitted to the competition announced in 1958 by the Main Missile and Artillery Directorate of the Soviet Army.
Although such prominent Soviet weapons designers as Kalashnikov, Simonov, Barinov and Konstantinov participated in the competition, the Dragunov sniper rifle won the competition. Perhaps, the experience gained by him while creating high-precision sports weapons played a large role in this.
After five years of work to improve it, it was SVD that was adopted by the army of the Soviet Union, and later in 26 other countries of the world.
The designer died in August 1991, not having lived a few months before the collapse of the USSR.