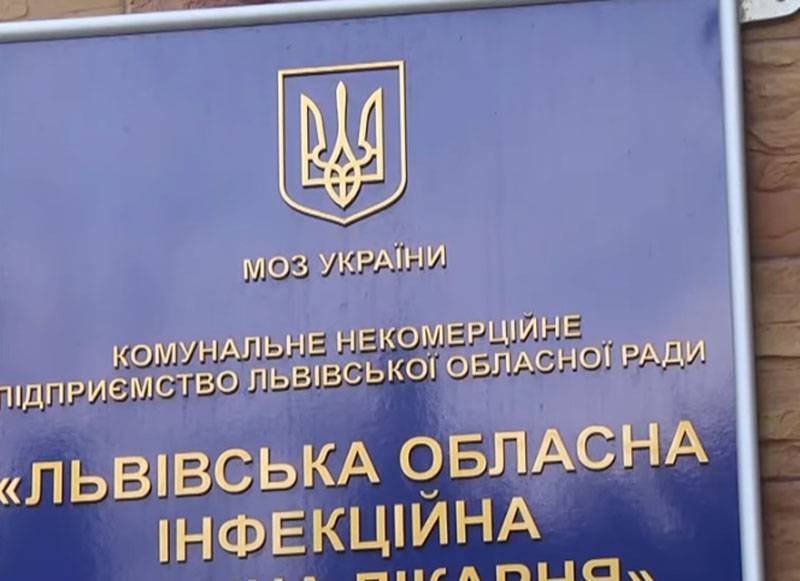 In western Ukraine, a protest rally is gaining momentum, which once again proves the fact of total disunity in the country.
It all started with the fact that representatives of local administrations began to shower the office of the President of Ukraine with calls to abandon the evacuation of Ukrainian citizens from Wuhan, who is fighting the coronavirus, to the Western Ukrainian regions. Initially, the sanatoriums in the Ukrainian Carpathians were considered by the authorities of the country as one of the possible quarantine places for citizens arriving from China.
To date, the situation is as follows: on the roads, local residents set up real checkpoints at which they spontaneously and illegally check other Ukrainian citizens for their recent visit to China. One of the buses was completely turned in the opposite direction to shouts from the crowd of local residents: "Let them go to Chernobyl."
Ukrainian media report that this is a real campaign against those who are evacuated from the Chinese province of Hubei. At the same time, opinions in Ukrainian society were divided. If some facts of a spontaneous ban on the entry of Ukrainians evacuated from China are outrageous, others have declared "the legal rights of local communities."
Statement by one of the human rights defenders:
But if, God forbid, one of these local residents later becomes ill with something and needs treatment in Kiev clinics, does this mean that Kiev residents can also block the road and say, let them take care of their health on their own the village? And here, in general, we are not even talking about the sick, but that we need a 2-week quarantine.
Only protests against the admission of patients have already shown themselves in the Kiev region. So, residents of the Obukhov district said they would not allow themselves to be exposed to danger and would close the road to the area for those who arrived from China.