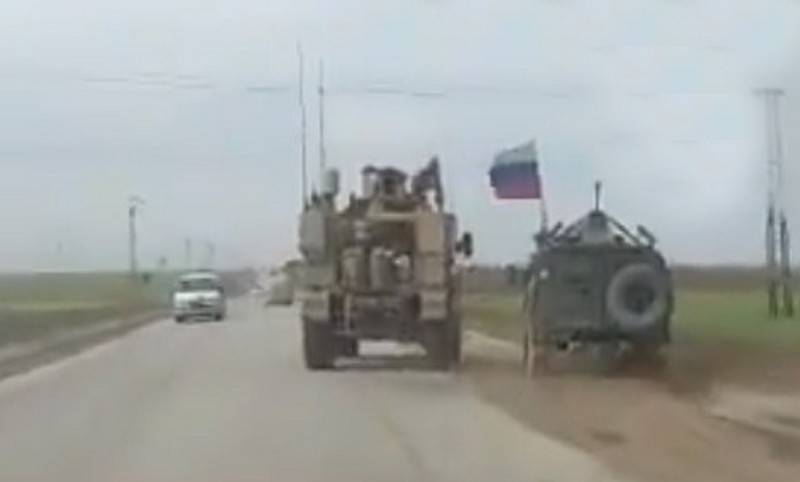 The US military seems to have switched from passive methods of countering the activities of Russian patrols to active measures. If earlier they blocked roads, now they are trying to push them out.
Two columns of troops simultaneously appeared on the highway in the vicinity of the Syrian city of Kamyshly - Russian (armored vehicles Tiger, Typhoon-K, BTR-82A) and American (several BA Oshkosh M-ATV). "Tiger", given the oncoming traffic, decided to get ahead of the US cars and began to go round one of them through the curb. However, as you can see from what he saw, the American armored car, relying on the superior mass, tried to ram it.
At the same time, the local resident who happened to be in the wrong place during the incident nearly became the victim of the incident.
Comments from American readers:
This is a provocation ... A Russian car should never have tried to squeeze between the cars of an American convoy ... I could even open fire ... (No one).
The car squeezed into the convoy of technology - they rightfully had to open fire. ISIS [banned in Russia] it would be very easy to put the Russian flag on an SUV loaded with explosives (Jesusaurus Rex).
Maybe the fact is that the American car moved to the left to let the Russian car pass on the right, but the Russian car also went to the left and was blocked, so that it went right at the same time as the American truck and got confused (Tony Gandalfini).