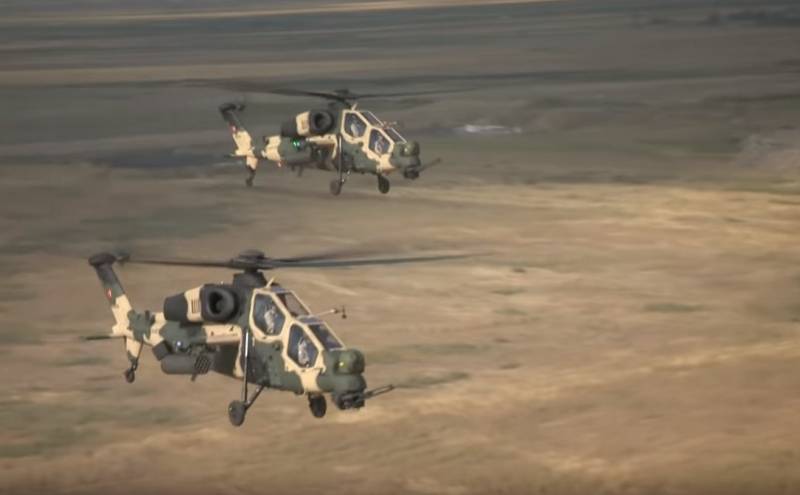 T129 ATAK
The Turkish defense industry presidency, responsible for military supplies, has unveiled an ambitious procurement plan for 2020, despite the country's economy being in dire straits and the government spending money on wars in several military theaters, including Iraq and Syria. Defense News writes about this, listing the most important items from the point of view of Ankara. Judging by the priorities set, Ankara is clearly speeding up the development of the army
aviation
and air defense.
From kamikaze to drummers
By the end of 2020, it is planned to begin deliveries of the Baykar strike drone. On January 20 of this year, he had already completed a second test flight, lasting 66 minutes. In the same year, the transfer of the Kargu-2 Kamikaze UAV starts. In total, it is planned to purchase 356 drones of this type. In 2020, it is planned to begin the transfer of an attack UAV to the Alpagu tactical unit, which they want to entrust with the task of combating Kurdish militants in southeastern Turkey. The intention was announced to sign a contract for the supply of transport drones.
The Ground Forces will conclude an agreement in 2020, which provides for the acquisition of dozens of basic training helicopters. Apparently, a choice has to be made between the H135 from the French Airbus, the Anglo-Italian TH-119 and the GXi (or 429 GlobalRanger) from the American Bell.
In 2020, the delivery of a locally-developed T625 multi-purpose helicopter is expected (an engine of its own production TS1400 is being created for it) and the ATAK FAZ-2 attack rotorcraft created in Turkey, which is an improved version of the ATAK T129 (built under license from the Italian-British company AgustaWestland). The new modification has an attack warning system and electronic warfare. It is planned to purchase the first batch of 21 cars of this model. At the end of 2020, the TCG Anadolu universal landing ship, also a helicopter carrier, should enter service.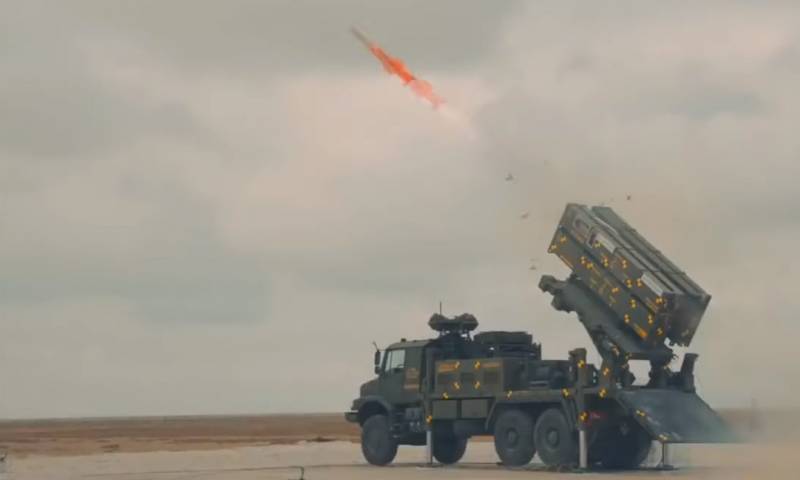 Air defense Hisar
Air defense for Syria
In 2020, it is planned to begin test firing of portable air defense systems and Hisar-O medium-range air defense systems developed in Turkey. As the head of the country, Recep Erdogan, explained in early February, Hisar-A, a short-range version, will be deployed along the border with Syria. This year, the Turkish military should also be armed with a Korkut air defense system operating on low-flying targets.
However, Defense News doubts the feasibility of implementing this program:
Fiscal constraints and technological barriers likely to delay several programs
- leads the publication the opinion of one of the analysts.
Kargu-2