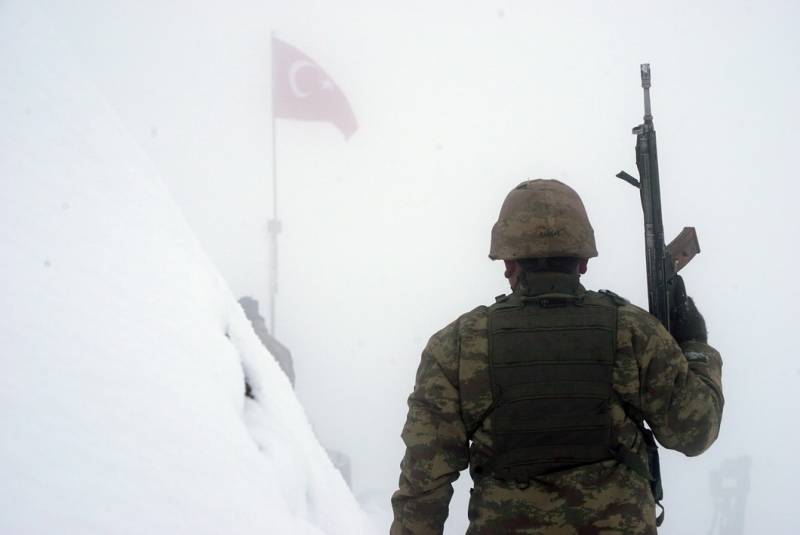 In connection with the statements of the Turkish president that the start of a military operation in Idlib is only a matter of time, you should pay attention to the map of the location of the Turkish military in the SAR.
We are talking about places of concentration of military personnel of the Turkish armed forces, including the so-called "observation posts". It is important to note that the number of these posts over the past few weeks has grown significantly, stepping over the limit defined in the format of the Astana and Sochi agreements.
The Turkish security forces settled down in several directions, including the M-4 road connecting Aleppo with the Mediterranean coast.
Places of concentration of Turkish troops and equipment: Arima in the south of the Idlib de-escalation zone, Jizr al-Sugur, Deir-Sumbyul, Sarmin, Idlib, Taftanaz, Atarib, Kafr-Karmin. This is less than half of the areas where Turkish troops are located in territories controlled by militants. But there are a considerable number of locations of Turkish soldiers and officers in the rear of the Syrian government army. A few examples: Serakib, Maaret-en-Nuuman, Morek, Al-Ais, Rashidin, Seykh-Akil and others. The Turkish contingent in Idlib and Aleppo is estimated at thousands of troops.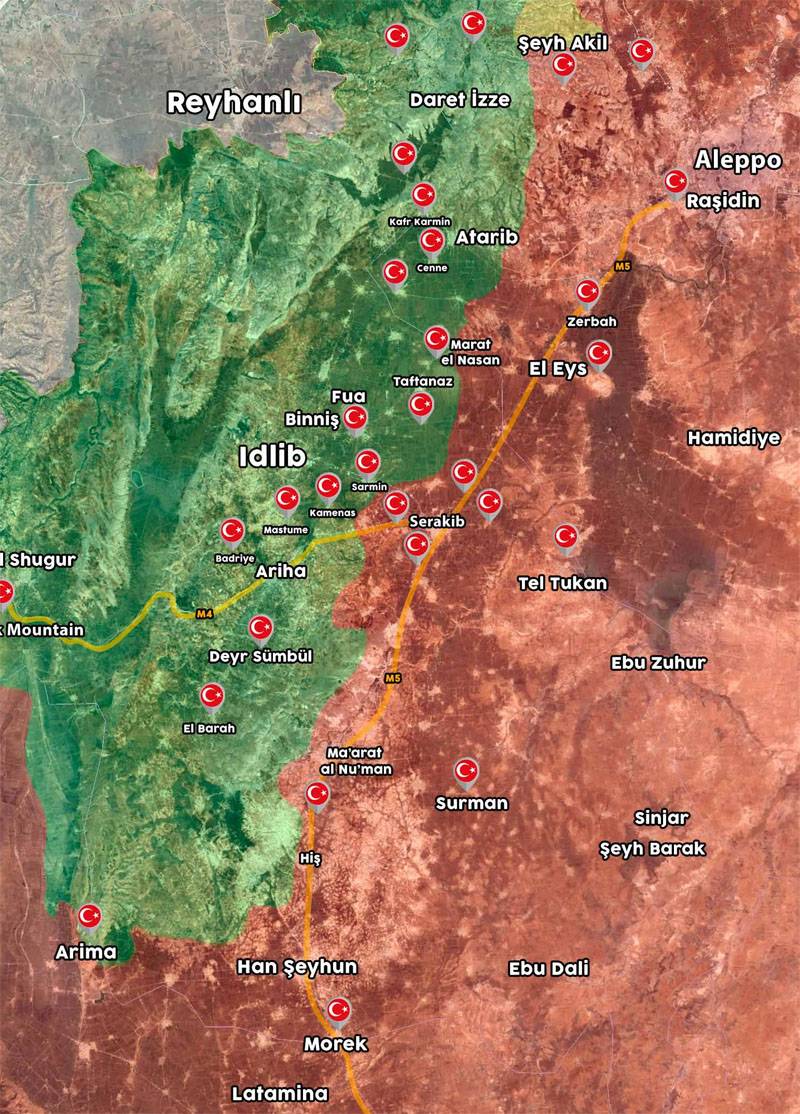 In such a situation, it is worth assessing the danger of a Turkish strike to the rear of the SAA. It is important that in the rear there are formations that, by definition, are less combat-ready than at the front line. If ahead, for example, the 25th Special Forces Division (formerly Tiger Force) operates, then the units that are primarily involved in strengthening positions and restoring infrastructure remain behind. Opponents of the SAA may well take advantage of this by arranging, for example, a provocation with a simultaneous attempt to force the advanced detachments of the SAA to withdraw to "put out the fire in the rear."
In this regard, there is a danger that the forces of the mentioned 25th division of the Special Operations SAA will enter the Turkish environment. If Erdogan decides to go all-in, then he may well give the order to slam the lid of the "boiler" in the triangle of Foix-Idlib-Serakib. It was in this triangle that Turkish special forces were previously thrown. But whether the General Staff of Turkey calculated possible losses among the Turkish army personnel is an open question.