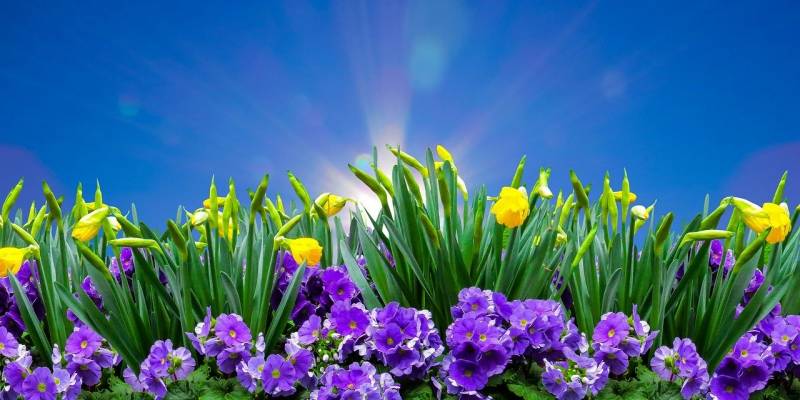 We sat in our editorial office: an elderly Lipchanka Valentina Aleksandrovna Konyakhina and I. Valentina Alexandrovna spoke quietly, in simple words, in a worldly way. This is how people talk about their greatest happiness. Or vice versa - about the worst disaster. In such a conversation beautiful words are not needed, they are not the essence. And in the events in question.
The son of Valentina Alexandrovna is called Sergei Nikolaevich. In the early 1990s, he began to work in the police. And in 1995 he was sent to Chechnya, where at that time there was a war.
Valentina Alexandrovna accompanied Sergey. This is the mother's share - there is no peace in her, but there are many worries. Days flowed in labor and troubles. And on March 18 of the same year, Valentina Alexandrovna went to the Lipetsk Central Market. I bought something and suddenly stopped. Such pain pierced her heart that the woman barely held back a scream. And when she was able to breathe again, she looked around. People walked through the streets, buses and cars rode. As before, the sun was shining, the wind was blowing. Lipetsk - the restless, restless rush - remained the same. But Valentina Alexandrovna felt: something had happened.
Somehow she came home, drank medicine. And at night she had a dream: someone was telling her that Sergei was wounded. But neither on this day nor in subsequent news came.
And then my son's colleagues came to Valentina Alexandrovna. Friendly, sympathetic. They began to say that Sergei did not come with them, because he fell and injured his leg.
"What are you telling tales to me," my mother said calmly. - He's hurt.
And everyone was silent. That was true.
It turned out that the wounded Sergei was transferred to Rostov, to the hospital. Sergei became the first Lipetsk policeman who was wounded in Chechnya. Doctors and military went from Lipetsk to Rostov. Valentina Alexandrovna also went with them.
Looking ahead, I'll say: it all ended well. Sergei Nikolaevich recovered. But there, in the Rostov hospital, another one happened
история
.
In the wards lay soldiers. And next to them were mothers and wives. And among them was an inconspicuous modest woman. Once, upon seeing the experiences of Valentina Alexandrovna, she went up to her and said:
"Mom, you are very happy."
- Why? - surprised Valentina Alexandrovna. - My son hurt, he can't walk. Who knows what this will turn out to be.
"Your son is alive." You know where he is. You are next to him. This is the greatest happiness. I am looking for a load of 200 ...
The son of this woman died. And she looked for him, dead, to look at least once. She knew that when she found a son, she would experience terrible pain. But even this pain will be less than the one that tormented her now.
... A deep bow to you, the mother of all the soldiers of our country. For your hearts, which beat like restless indefatigable birds, ready to carry huge burdens on their wings.
Finally, a couple more lines. Valentina Alexandrovna brought her poetry to the editor for children. And each line is very kind and a little naive. Valentina Alexandrovna knows how to enjoy simple things. Heat, the cat on the carpet, primroses, children's laughter. To be able to do this for each of us.