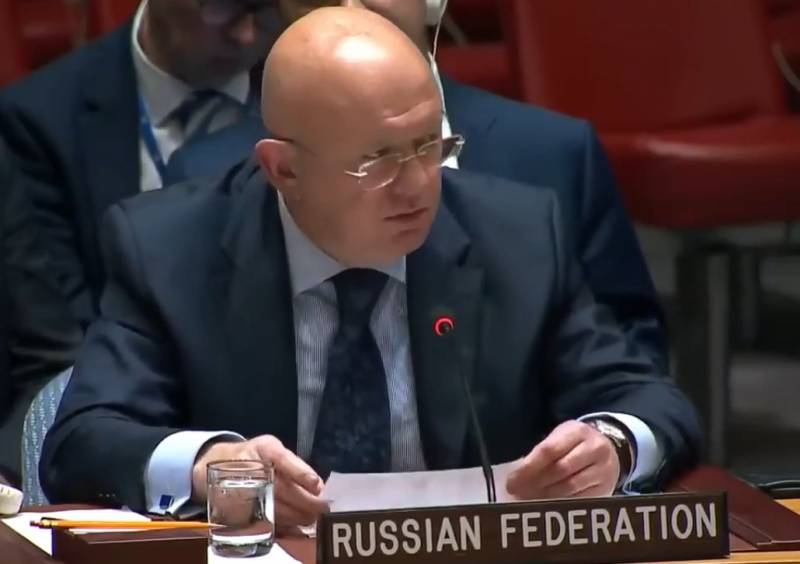 The Permanent Representative of the Russian Federation to the UN addressed an extraordinary meeting of the Security Council, convened on February 18 at the initiative of Russia. In his speech, he touched on the question of the advisability of holding a meeting of the "Channel Four".
Nebenzya said that a meeting of representatives of Russia, Ukraine, Germany and France would only make sense if Kiev met the conditions of the Minsk agreements. He noted that Ukraine is constantly trying to replace the terms of the agreements reached in Minsk in 2015 with some other formats, including the "Norman" one. Nebenzya reminded the audience that the "Norman format" was created to support the implementation of the Minsk agreements.
The Permanent Representative of Russia emphasized that the meeting at the UN was convened in order to remind the Ukrainian authorities that the agreements adopted in Minsk are the only hope for peace for the residents of Donbass, so do not try to sabotage them:
Only after their full implementation, Ukraine has a chance to regain the lost trust of the residents of Donbass, which the Ukrainian government overnight made second-class residents, "separatists" and strangers in their own country.