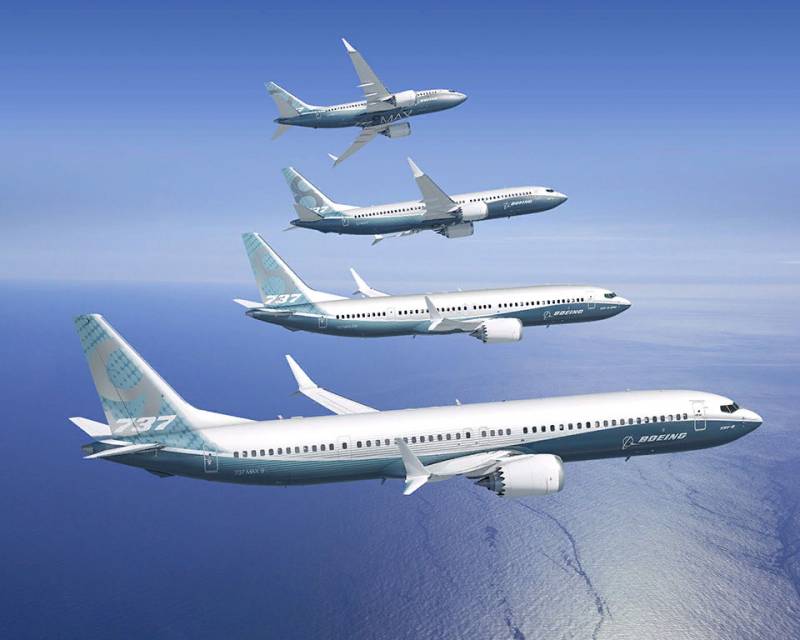 In the American media appeared materials on a large-scale audit by representatives of the Boeing Corporation aircraft fleet. The check is related to a problem that concerns the Boeing 737 MAX passenger airliners.
It turns out that four hundred aircraft produced by the corporation, which are already associated with a grandiose scandal in the US aircraft industry, will be checked.
The check is due to the fact that foreign objects were found in the fuel tanks of several airliners at once. We are talking about airplanes that have not yet had time to send to the customer in the framework of previously concluded contracts. What foreign objects are we talking about?
It turned out that fragments of rags and even parts of assembly tools were found in the fuel tanks of Boeing 737 MAX aircraft.
The head of the 737 MAX program, Mark Jenks, issued a special circular in which he called for a thorough inspection of all aircraft. The circular indicates high reputation risks associated with the "occurrence of an unacceptable situation."
American experts will try to find out why the rags and fragments of factory tools remained in the aircraft tanks. An additional question at Boeing is related to why such a problem manifested itself not in one case, but on several aircraft at once, and why did it manifest itself at all?
At the same time, the Boeing Corporation's marketing and management system states that "verification will not lead to a delay in the return of aircraft to operation".