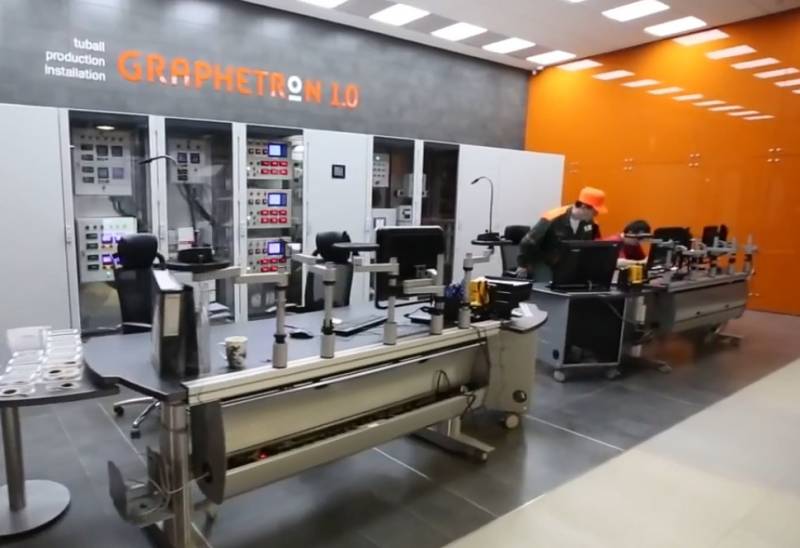 OCSiAl, previously part of the Rusnano group, launched the Graphetron-50 industrial unit in Novosibirsk, which has no analogues anywhere in the world. According to the head of the board of Rusnano Anatoly Chubais, this is "an outstanding event of an international scale, a real revolution in the production of nanofibers, various materials."
It is about putting into operation a plant for the production of graphene nanotubes with a capacity of 50 tons per year. Chubais claims that not a single company in the world today can manufacture a single ton of this innovative material.
When added to the composition of other materials in small quantities, graphene nanotubes can radically change their characteristics. For example, a 0,1 percent addition of nanotubes to aluminum doubles its strength, and the addition of one thousandth of a percent of this material to concrete makes it one and a half times stronger. And adding 0,01 percent to plastic, you can make it electrically conductive. The graphene tubes themselves are 150 times stronger than steel.
Already, the Russian company OCSiAl supplies nanotubes to 75 percent of the world's leading technology manufacturers. Most of them do not disclose the fact of their cooperation with the Russians. It is only known that the customers of OCSiAl are LG and Pirelli.