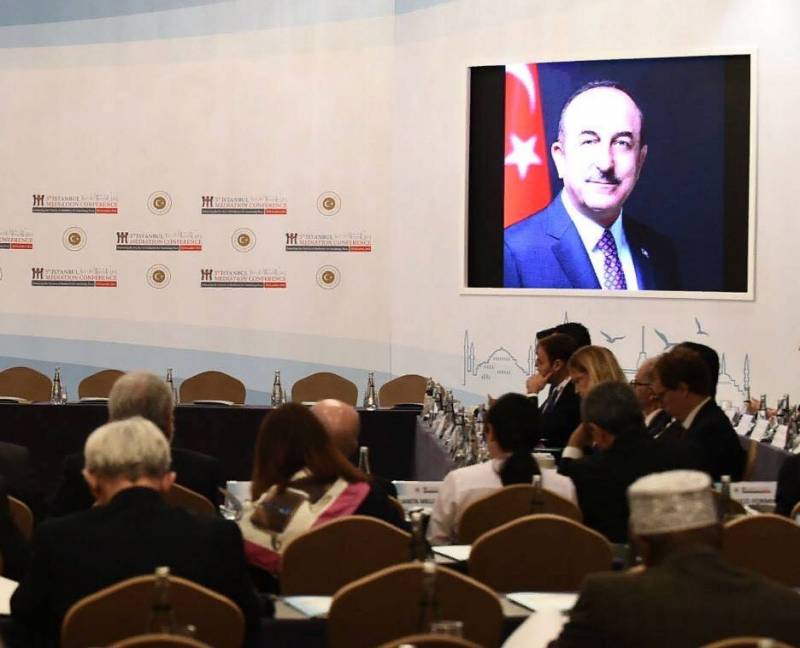 Against the background of the Russian-Turkish talks on the situation in Syria, they decided to conduct a strange poll on the website of the Echo of Moscow radio station. The question that was asked to the users of the radio listeners looks like a media echo of parallel reality.
The question from "Echo" was as follows: "Would you like a person like Mevlut Cavusoglu, Turkish Foreign Minister, to lead Russia?"
To date, more than 2,3 thousand people have answered this question, 35 percent of whom, as it turns out, "like Chavushoglu," they would like to see at the helm of the Russian state. Whether this can be considered a "banter" or is this really the position of more than a third of the listeners of Echo of Moscow, is hard to say. But the very fact that someone on the radio station came up with the idea of ​​formulating such a question causes a desire to shrug ...
53% of respondents spoke out against Cavusoglu as the "head of Russia." And another 11 percent could not decide on a definite answer.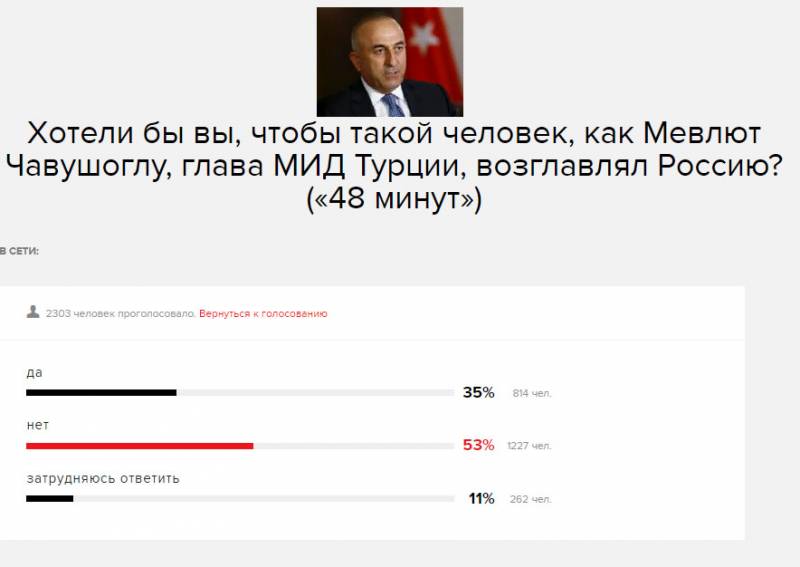 Some users expressed bewilderment about what kind of message "Echo of Moscow" tried to put into their poll, and why exactly the head of the Turkish Foreign Ministry was chosen in this case as a figure for discussing the candidacy to "head" the Russian Federation.
One of the comments on the material on
"Ehe"
:
aaevstifeev
I suggest that the Echo of Moscow close this ridiculous heading.