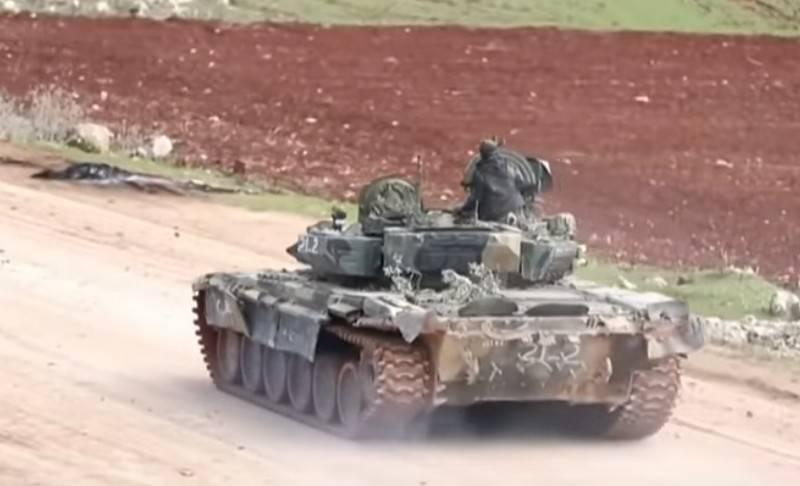 Turkey is not satisfied with the outcome of negotiations on the situation in the Idlib de-escalation zone held in Moscow, consultations will continue. This was stated by the press secretary of the Turkish president Ibrahim Kalin.
We did not accept the map (borders of the de-escalation zone - approx.), Which Russia proposed. We do not have goals such as oil or territory capture. We only want to protect civilians and achieve stability in the region. Waves of refugees gradually pressuring Turkey
- he told reporters, summing up the negotiations.
Kalyn stressed that Ankara does not want to lose good relations with Moscow, but the issue of the offensive of the Syrian government army must be resolved. At the same time, Kalin confirmed that Turkey will continue to send its military personnel and armored vehicles to Idlib in order to "protect civilians."
He noted that the parties agreed to continue resolving the situation in Idlib, but did not specify when the next round of negotiations will take place.
We insist on the implementation of the Sochi memorandum on the Ildib de-escalation zone and the withdrawal of the regime's forces (the Syrian army) beyond its borders. It is about the boundaries that were outlined 2,5 years ago. Our observation posts were placed in accordance with them, and we are not going to change this.
- he said.
Recall that two stages of Russian-Turkish negotiations have already taken place, the first was held in Ankara, the second in Moscow. Judging by the statements of the Turkish representative, Russia does not make concessions on Idlib, fully endorsing and supporting the offensive of the Syrian government forces (Damascus would not have dared to do this without Moscow). Most likely, in the near future a meeting will be planned at the level of the leaders of Russia and Turkey, but even it will not bring results that satisfy Turkey.