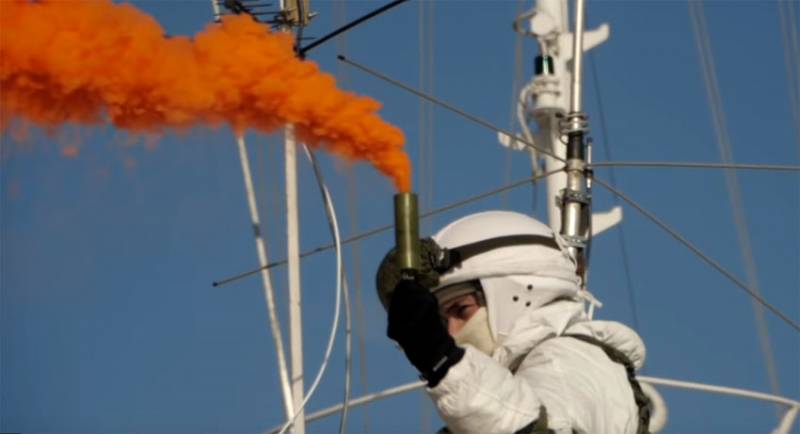 The Far Eastern Combined Arms Command School prepares professional officers for the whole country. This training is dedicated to the release of "Military Acceptance" on the channel "Star".
Relatively recently, three new military specialties appeared in the DVOKU. This is sniper business, mountain training and the Arctic course. If we take into account the availability of training courses for motorized rifles, marines and others, the FEFU has a record number of professional military directions for Russia.
As the author of the plot notes, this is why the Far Eastern Military School is often called a special forces training school.
The video demonstrates the actions of the DVOKU cadets to free the ship captured by conditional terrorists. The film is also devoted to some details of training in conditions as close as possible to combat.
Among the instructors of the DVOKU are combat officers, including marine officers, who were directly involved in operations against Somali pirates who captured Russian merchant ships.
According to the head of the FEFU, Major General Vladimir Gryzlov, when teaching cadets of the school, methods are applied based on, among other things, the combat experience gained in Syria.