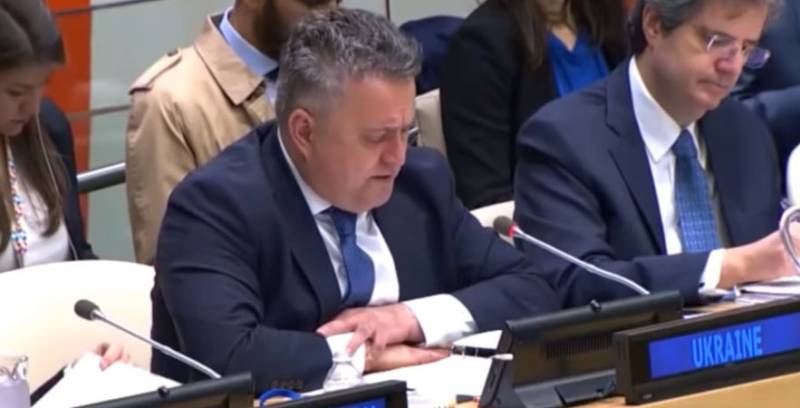 After yesterday's provocation of Ukrainian troops in the Donbass, Kiev decided to include its diplomats in the case. Among them, the Permanent Representative of Ukraine to the UN Sergey Kislitsa is involved. Having received a directive on the new need to block the Ukrainian security forces, who openly violated the ceasefire and organized a sortie of a sabotage group in the direction of the LPR People's MP positions, Kislitsa began to talk about "Russia's import of arms into the Donbass".
From the statement of the Ukrainian diplomat:
Last year alone, Russia sent over 4000 tons of weapons and ammunition to the occupied part of Donbass.
Speaking at a meeting of the UN Security Council, Mr. Kislitsa stated:
The Russian Federation continues to provide its occupation forces with weapons, regular troops and mercenaries to such an extent that they now overshadow the size of many European armies.
According to Mr. Kislitsa, the UN Security Council should not "lose sight of the context of Russia's armed aggression against Ukraine."
As you can see, from the change of presidents, the composition of the Verkhovna Rada, the filling of the Cabinet, including the Foreign Ministry, no changes in rhetoric or in the actions of Kiev occur. The ideology of opposing itself to Russia, introduced by Western "friends" of Ukraine, the ideology of war "until the last Ukrainian" continues to be actively exploited in the neighboring state.