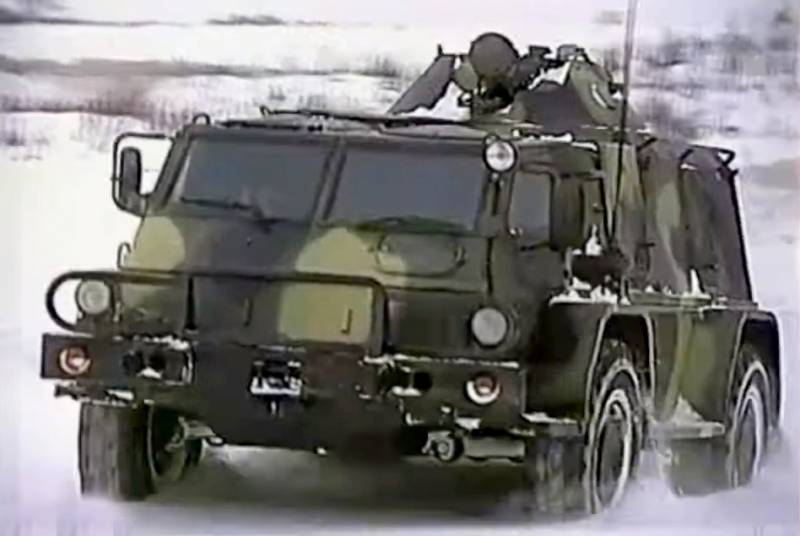 The intense nature of the hostilities that unfolded during the massive offensive of the Syrian army in the west of the country leads to tangible losses of equipment on both sides of the conflict. In these conditions, Turkey is actively replenishing the militia's materiel, supplying them with everything necessary, including armored vehicles: Akinci GZPT, M114 and ACV tracked armored personnel carriers disrupted by Syrian fighters can be found everywhere.
Thanks to Russian supplies, the military arsenals of the country's legitimate government are regularly replenished. Recently, unloading fell into the frame, apparently in Tartus, the Caesar Kunnikov BDK. Together with the new batch of military equipment, a rather rare "premise" came - the GAZ-3937 Vodnik, although it is possible that it was not intended for the Syrian military.
This armored car came at the disposal of the Russian army, however, it was rare in the domestic troops, being one of the "dark horses" in the military equipment park. A number of Vodnikov served in the Strategic Missile Forces. Judging by the personnel laid out by the RF Ministry of Defense, the Topol and Yars mobile launchers today are guarding other vehicles. In this regard, we can assume a decision to abandon the operation of the GAZ-3937 in the Strategic Missile Forces.
However, in 2018, the Vodnikov party in the sanitary-evacuation version with special medical equipment entered the Armed Forces of the Russian Federation for testing. There are plans to replace this MT-LB modification used to transport the wounded. Therefore, it is possible that this time the GAZ-3937 arrived in Syria for testing in combat conditions.