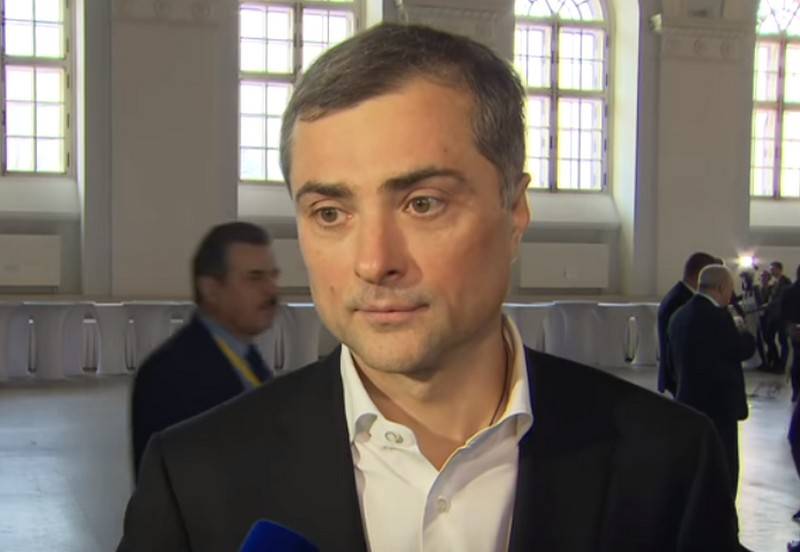 Vladislav Surkov officially resigned as assistant to the president of Russia, the corresponding decree was signed today by Russian President Vladimir Putin. The document was published on the Kremlin's website, the presidential press service said.
According to the published document, Vladislav Surkov was relieved of his post as presidential aide, the decree came into force from the moment it was signed, i.e. from today.
Surkov's departure from this post did not become a sensation, because it was previously reported that he left the post in January this year, but an official decree was issued just now. According to the director of the Center for Political Conjuncture Alexei Chesnakov, Surkov's departure is connected with a change in course in the Ukrainian direction, for which he has been responsible for recently. Surkov's competence included issues related to the settlement of the situation in Ukraine, he participated at the expert level in the work of the "Norman format" and was responsible for the interaction of Russia and the self-proclaimed republics of Donbass.
As previously reported, at present, the deputy head of the presidential administration Dmitry Kozak, appointed to this position on January 24 this year, will be responsible for the Ukrainian direction.
Vladislav Surkov worked in the presidential administration for a total of about 17 years. In recent years, he headed the department for cooperation with the CIS, and also oversaw issues of cooperation with Abkhazia and South Ossetia, as well as resolving the situation in eastern Ukraine.