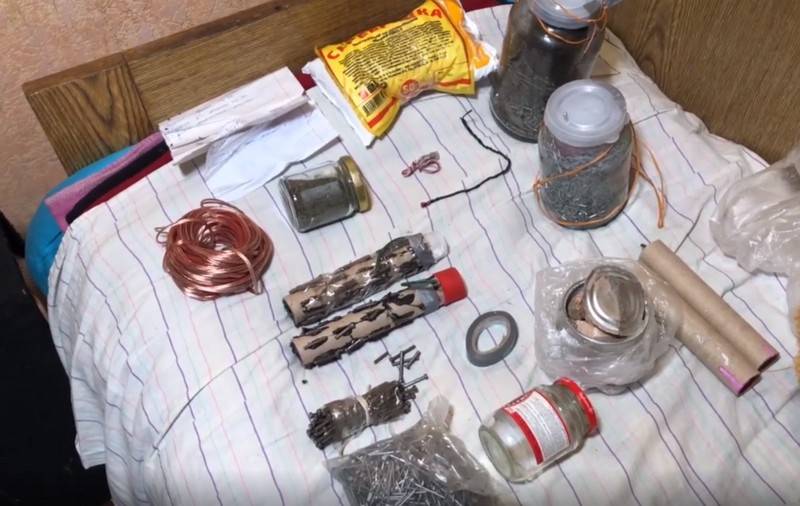 В республике Крым предотвращены два террористических акта в общеобразовательных учреждениях, подготавливаемых подростками. Оба новоявленных террориста задержаны, сообщает Центр общественных связей ФСБ РФ.
According to the report, the FSB officers in the Republic of Crimea in Kerch detained two residents of the city of 2003 and 2004, who were preparing two terrorist acts in educational institutions. Both teenagers are supporters of extremist ideology and followers of Vladislav Roslyakov, involved in the killing of twenty people at the Kerch Polytechnic College in October 2018.
As the FSB officers explained, one of the detainees had previously had preventive conversations after he published in the social networks approving comments on the actions of Roslyakov and the killing of a large number of people, but they did not take the appropriate action, the teenager joined the neo-Nazi online community, of which Roslyakov was a member . Nothing is reported regarding the second suspect.
As part of the preparation of the attacks, the suspects developed plans for armed attacks on educational institutions, downloading building plans from the Internet, as well as instructions for making improvised explosive devices. In addition, both teenagers acted as administrators of the so-called "death groups," in which they encouraged other users to commit similar crimes. FSB officers in the Kurgan region established an accomplice of suspects born in 2004, who knew about the impending terrorist attacks, but did not report this.
During a search of the house, improvised explosive devices with striking elements, as well as elements for the manufacture of new IEDs, were seized from the detainees. At the moment, the issue of initiating criminal proceedings against detainees is being resolved. Investigative measures are ongoing.