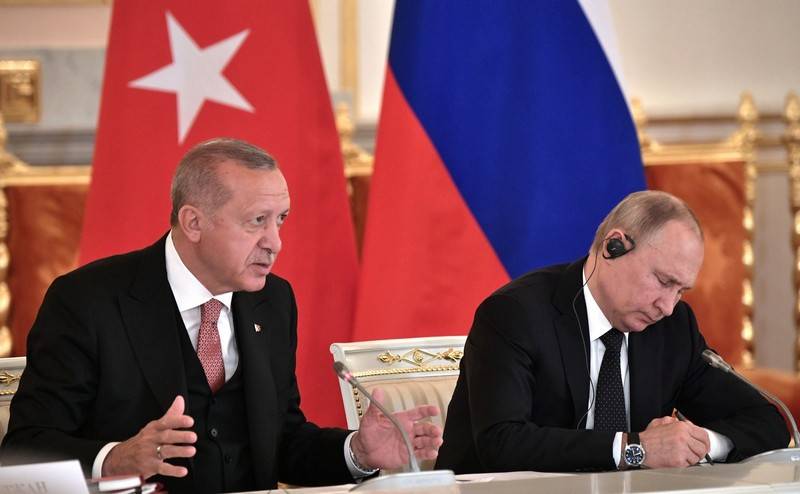 Russian and Turkish leaders may meet in the coming days if negotiations between the Turkish and Russian delegations in Moscow on the situation in Idlib do not bring any results. This was stated by Turkish Foreign Minister Mevlut Cavusoglu.
They (delegations) exchanged views on establishing a mutual ceasefire, returning to the conditions of the Sochi memorandum, as well as joint patrolling. If there are no results at the talks in Moscow, then negotiations can be held at the presidential level in the coming days

- the Turkish media quoted the statement of Cavusoglu.
As previously reported, today in Moscow ended the second round of talks between Russia and Turkey on a Syrian settlement. According to the press secretary of the Turkish Justice and Development Party (AKP) Omer Chelik, the Turkish army is ready to oust the Syrian troops to the positions stipulated in the Sochi memorandum, which Ankara warned Moscow.
Negotiations took place two days in a row, Turkey's arguments were conveyed to them. We informed our interlocutors that we had completed military preparations in the event that the regime's forces did not withdraw to previously occupied territories
- he said.
No official comments have been received from the Russian side.
Meanwhile, Turkey returned the Turkish border guards to a joint patrol with the Russian military police. Joint patrolling took place on Monday in Hasek province.