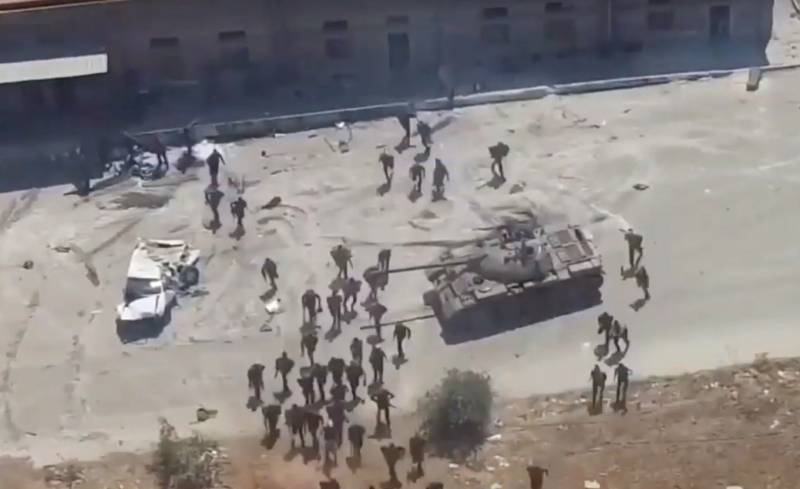 The campaign of the Syrian forces, which is successfully ongoing in the west of the country, has attracted increased attention of military experts. Many of them note significant shifts in the tactical skills of commanders, which indicate a significant increase in military experience.
Previously, CAA units often took to flight as a result of a massive attack, being unable to restrain the bulk of linear orders. Their mistake was that the commanders tried to find a strategically convenient position, strengthen it as much as possible and defend it as fortress walls.
However, the militants skillfully used it. They concentrated superior forces on a narrow section of the front, which made it possible to achieve a high concentration of fire in the positions of entrenched units. As a result, the effectiveness of return fire was significantly reduced and the battle formations of the jihadists could move in almost linear formations, which from the side of an inexperienced observer seemed crazy, but inexplicably productive tactics.
But in the end, there is an adequate answer to any military admission. After so many years of brutal selection on the fronts of the war, Syrian commanders gained experience and learned how to withstand this tactic.
They no longer cling to their initial position as the last stronghold, but prepare emergency sites in advance. The Syrian unit organizedly departs for them in the case of a "linear bulk". This gives time to transfer reinforcements and deliver an artillery bomb bombardment to concentrated militant orders.