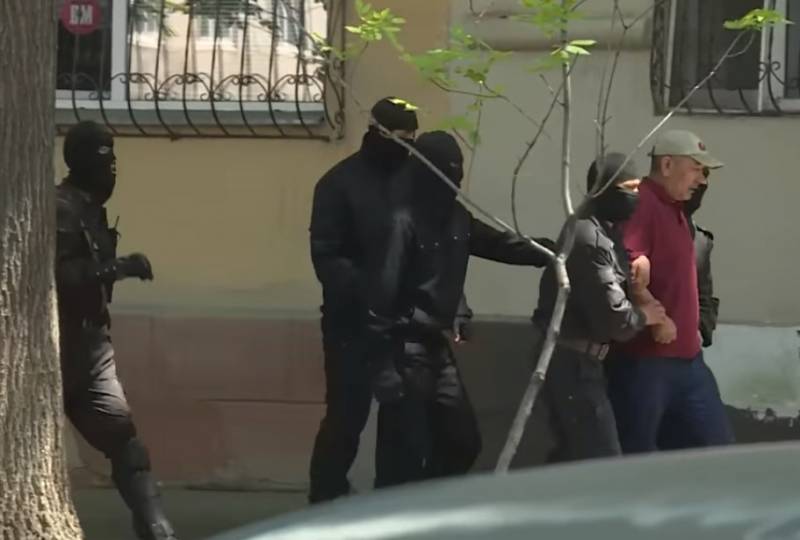 In Alma-Ata, two attackers were detained. They instituted criminal cases on the preparation of terrorist attacks and the promotion of terrorism.
This was reported by the press service of the National Security Committee (KNB) of Kazakhstan.
Extremists were detained on February 14, now in accordance with the court decision they are under arrest. The suspects were searched at the place of residence. There, national security officials discovered handicraft bombs with destructive elements, materials for the manufacture of improvised explosive devices, cold
weapon
, as well as mobile phones on which they found photo and video materials depicting the alleged places of attack.
Law enforcers believe that the attackers were preparing a series of explosions in Kazakhstan, choosing places of mass crowds.
Recently, the number of detentions on charges of terrorist activity has increased in the republic.
Earlier, on January 27, in Taraz and Karaganda, law enforcement officers detained five people on charges of propaganda of terrorism. All of them belong to a radical religious organization and were previously convicted of serious crimes related to grave and especially grave.