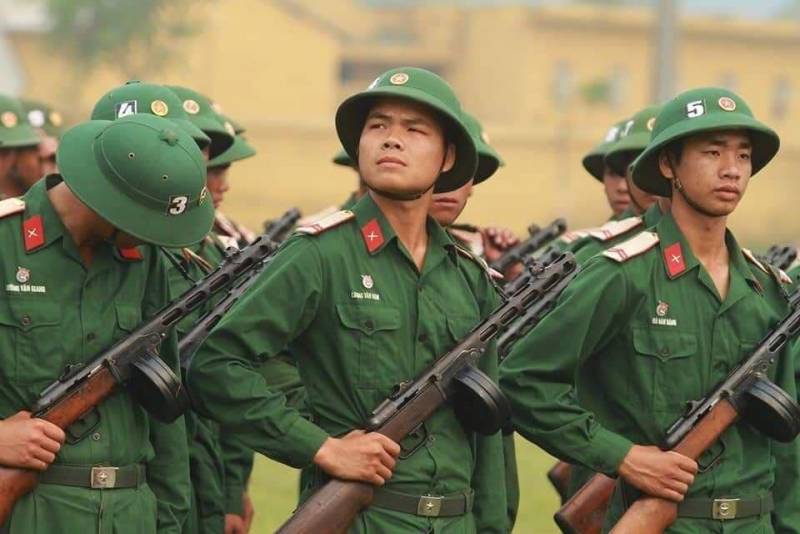 In Vietnam, the rearmament of the army is gradually gaining momentum and
fleet
. However, the troops had not been modernized for many decades, having missed several generations of technical "upgrade". In this regard, the armed forces of this Asian country often flash obvious rarities. However, the "find" discovered by the press raises certain doubts.
According to the publication VietDefense, PPSh-41 continues its service. These submachine guns have a long
history
in the People's Army of Vietnam, first showing itself during the war against France, which erupted during the liberation of the peoples of Indochina from colonialism. Then the Viet Cong fighters were fighting in their hands against the American interventionists.
PPSh-41 became very widespread in the army. The arsenal of submachine guns was also replenished due to the Chinese copy of this product of the Soviet military industry, which received the designation Type 54, together with the local version of the K-54M.
The creation of George Shpagin was adopted by the Red Army on December 21, 1940. At the end of the war, the PPSh was gradually replaced by a Kalashnikov assault rifle.
One could agree with this publication and assume that the PPSh are still in service, for example, with the national defense forces. However, they use much more "fresh" equipment in the training process: American automatic rifles from the times of the invasion of Vietnam are often found.
Probably, regular army soldiers fell into the lens of the photographer during the celebrations dedicated to a certain holiday. And PCA in their hands symbolized historical memory.
Vietnam People's Defense Forces