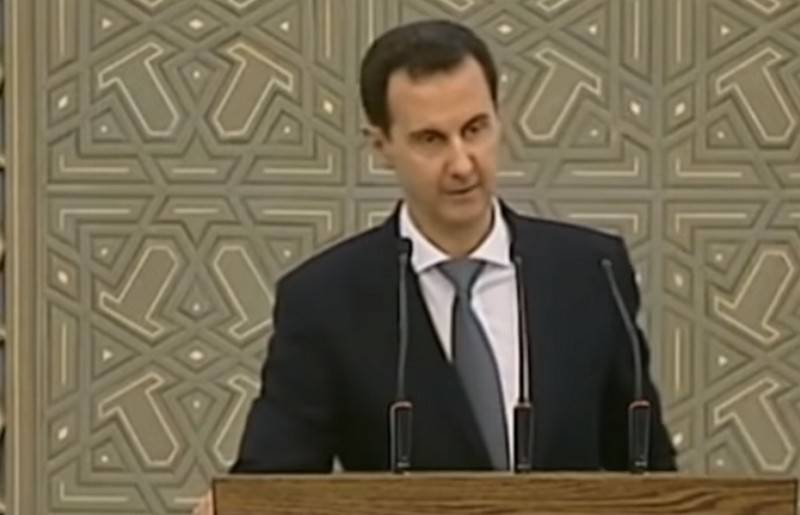 Syrian government forces will continue the offensive with the goal of freeing the provinces of Aleppo and Idlib from terrorists. This was stated by Syrian President Bashar al-Assad in an address to the Syrian people.
According to the Syrian leader, the liberation of the provinces of Aleppo and Idlib from terrorists of all stripes will continue, despite external pressure, especially Turkish.
We are fully aware that this liberation does not mean the end of the war or the destruction of terrorism. Success in Aleppo and Idlib is a prelude to the complete defeat of extremists, which will come sooner or later
- said Assad
The President of Syria addressed the residents of Aleppo, thanking them for their resilience in the conditions of "severe blockade" and expressed hope that the city will be restored from the ruins that it turned into during the war.
Meanwhile, US President Donald Trump said he wants to "put an end to Russia's support for the atrocities of the Assad regime." He spoke about this in a telephone conversation with the Turkish leader Erdogan, held on February 15.
Trump thanked Erdogan for "preventing a humanitarian catastrophe" in the province of Idlib and expressed hope that Russia would cease to support the "Assad regime" and move from military operations to a "political settlement."
As previously reported, the United States refused to participate in the ground conflict in the Idlib province on the side of Turkey, but said they would assist in obtaining intelligence and supplying Turkish troops.