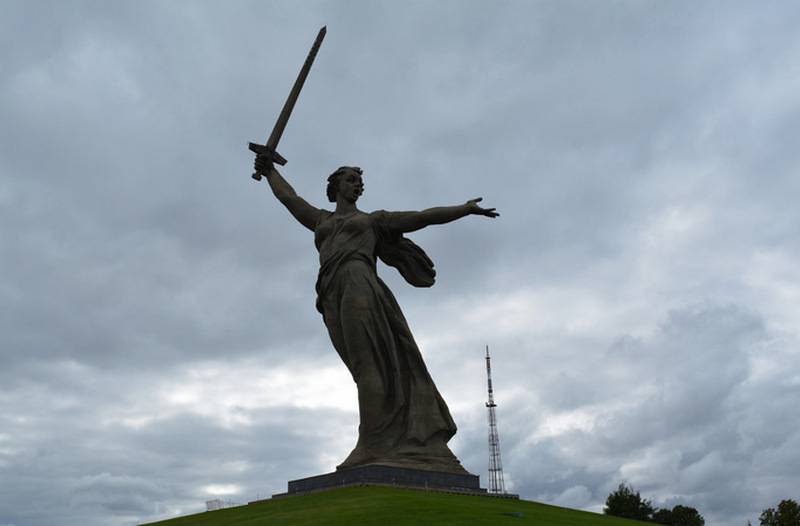 The closer the celebration of Victory Day, the more various creative people try to use the symbols and images associated with this day in advertising of various companies and firms. So one of the food delivery companies got to the image of the monument "Motherland Calls."
Residents of Volgograd were very outraged by an advertisement of one of the food delivery companies, in which the creators of Sbermarket, engaged in the delivery of products from the Lenta hypermarket, frivolously used the image of the Motherland Calling monument. In advertising, the monument holds a lemon in one hand, and next to it there are giraffes with packages, a scarab beetle rolls a dung ball, and a meteorite flies from above. Thus, the company announced the launch of a food delivery service in Volgograd, Perm, Chelyabinsk, Tyumen and Ufa. According to advertisers, this advertisement simply depicts the symbols of cities and there is nothing wrong with that.
Advertising caused a storm of indignation in social networks, most of all it outraged veterans of the Great Patriotic War, living in Volgograd. For them, the monument "Motherland is Calling" - a symbol of victory in the war, in addition - it is a symbol of the city.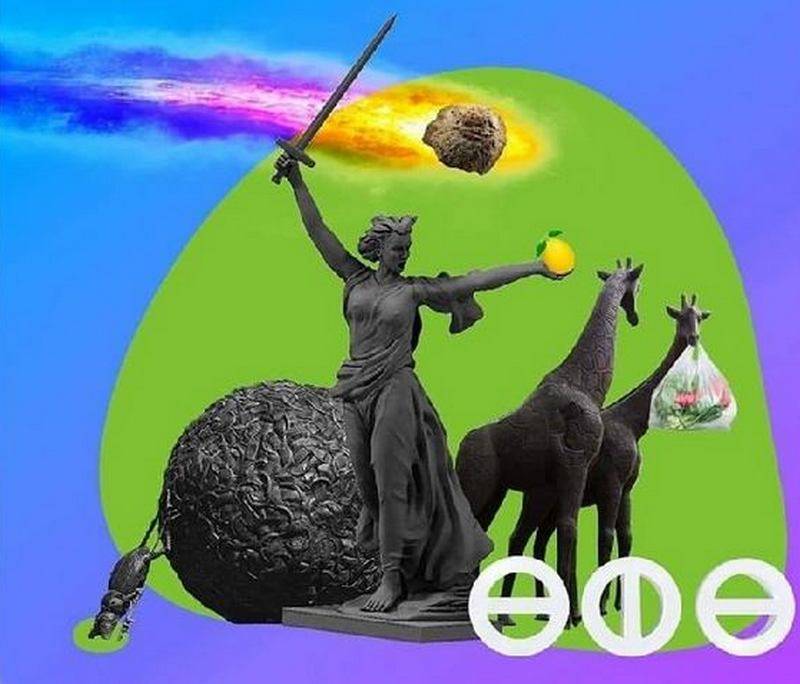 All this causes indignation of veterans, this dishonors our shrine, our Victory. (...) This was done, to put it mildly, foolish, even stupid people
- said the chairman of the Council of Veterans of War, Labor, Military Service and Law Enforcement Agencies of Volgograd Alexander Strukov.
According to lawyers, this advertisement violated the law and falls immediately under two articles, experts suggest punishing the company that issued this advertising material. This case will be reviewed by the Antimonopoly Service of the Volgograd Region. This was announced by the deputy head of the OFAS Irina Nikuiko.
Of course, people who were outraged by the advertisement were removed, but the sediment remained.