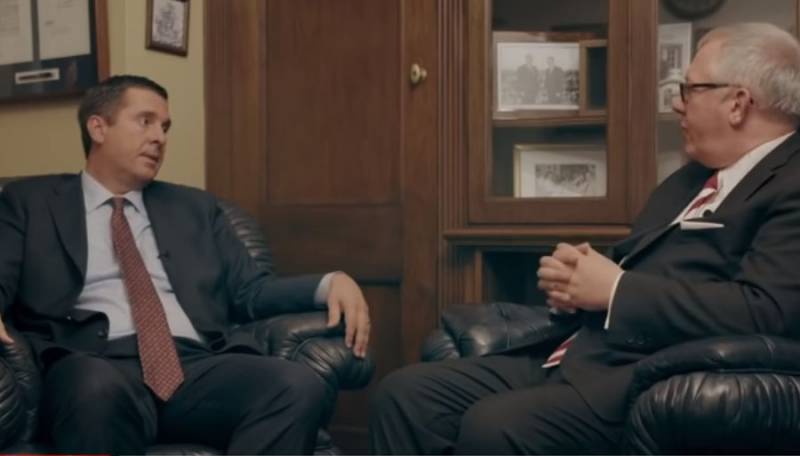 The American channel One America News presented a 50-minute film, which is dedicated to events in Ukraine, as well as intra-American political struggle.
The video tells about the events of February 2014 in Kiev and notes what role representatives of American political elites played in those events. The film sounded the names of those without whom the Ukrainian coup could not have taken place. Among these surnames are Nuland, McCain and others.
Michael Caputo's film gives interviews with American politicians. One congressman discusses how the US handed over to Ukraine
weapons
, "But I didn't use it there."
Caputo talks about how in the countries of Eastern Europe, the republics of the former Soviet Union, George Soros conducted his work on the formation of controlled elites. His funds and continue to continue this kind of activity.
From the OAN documentary:
Soros groups harass politicians and destabilize legitimate governments. This is bad. And when you criticize George Soros, you are called an anti-Semite.
The video presents an interview with the former president of Georgia and the ex-governor of the Odessa region, Mikhail Saakashvili.
Users managed to note that the well-known video blogging service that hosts this film deletes published materials.