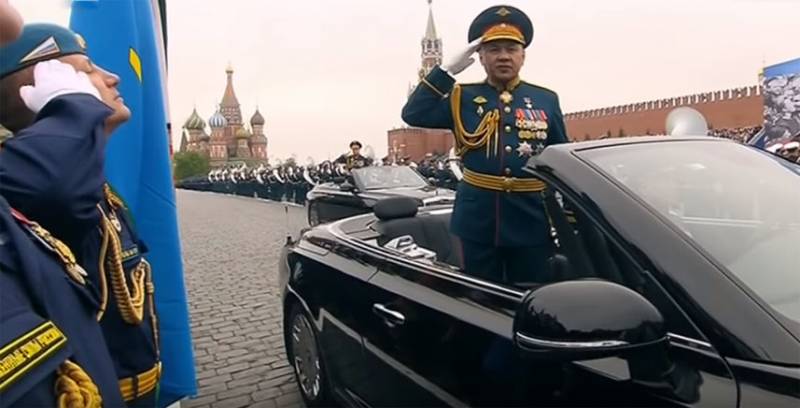 In Moscow, they commented on the statement of Ukrainian politicians from the party "Opposition Platform - For Life" that if the supreme authorities are not going to Russia to celebrate the 75th anniversary of Victory in the Great Patriotic War, then they themselves can form the Ukrainian delegation. According to party representative Vadim Rabinovich, an attempt to forget about the defeat of fascism by the Soviet Union is blasphemy and a crime in itself.
The people's deputy Vadim Rabinovich proposed to form a deputy group, which will represent Ukraine at the celebrations in honor of the 75th anniversary of the Victory in Moscow.
State Duma deputy Sergei Zheleznyak, according to RIA
News
, noted that such an idea cannot but arouse respect.
Zheleznyak:
... Especially against the backdrop of Russophobic hysteria, which the Ukrainian authorities have been infected in recent years. But this bold proposal in Ukraine itself will be criticized, persecuted by the radicals.
Recall that the leaders of many countries that contributed to the defeat of Nazi Germany were invited to Moscow to celebrate the 75th anniversary of the Great Victory. So, their readiness to arrive in the Russian capital on May 9, 2020 was confirmed by the President of the French Republic, Emmanuel Macron, the presidents of Belarus, Kazakhstan, Kyrgyzstan, Moldova, the prime ministers of Armenia, Serbia and other states.