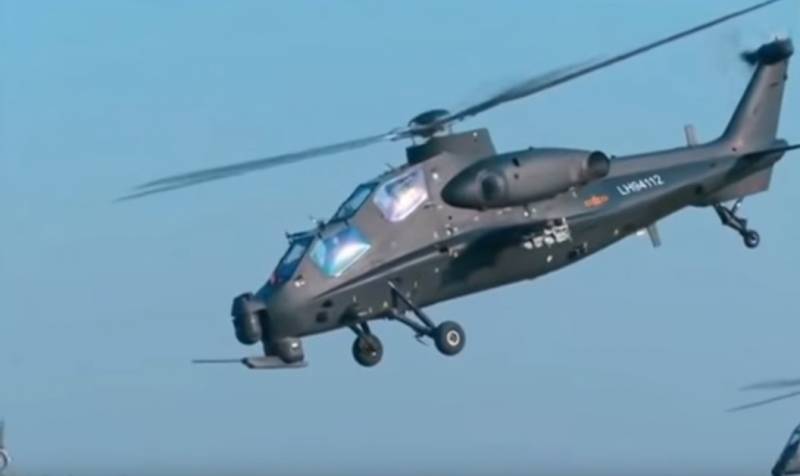 The PLA introduced the latest version of its attack helicopter Z-10 with nozzles of an unusual configuration for him. They are directed up, and not to the side, as before. According to experts, as a result of this, the infrared signature of the machine is noticeably optimized, which makes it less vulnerable to defeat by the enemy.
As the Chinese publication The Global Times explains, the advanced Z-10 participated in the PLA military exercises on February 8, where it was "caught" in the frame. The new modification of the rotorcraft differs from the previous version by the directivity of the nozzle. According to military analysts, the new configuration can reduce the thermal footprint of a helicopter. As a result, infrared-guided missiles are less likely to pursue him, which will give a better chance of survival in battle.
However, this design also inevitably increases the drag force, increasing the power requirements of the helicopter engines, experts say. In this regard, they suggest that the latest version of the Z-10 has a more powerful power plant.
Analysts say that with high-power engines, the Z-10 is able to carry more protective armor plates, payload and can even be equipped with an additional millimeter-wave fire control radar. This radar can be installed in the upper part of the rotor to increase the attack range and increase the accuracy of fire. The Z-19 light attack helicopter, which was introduced in October last year, was equipped with a similar radar.