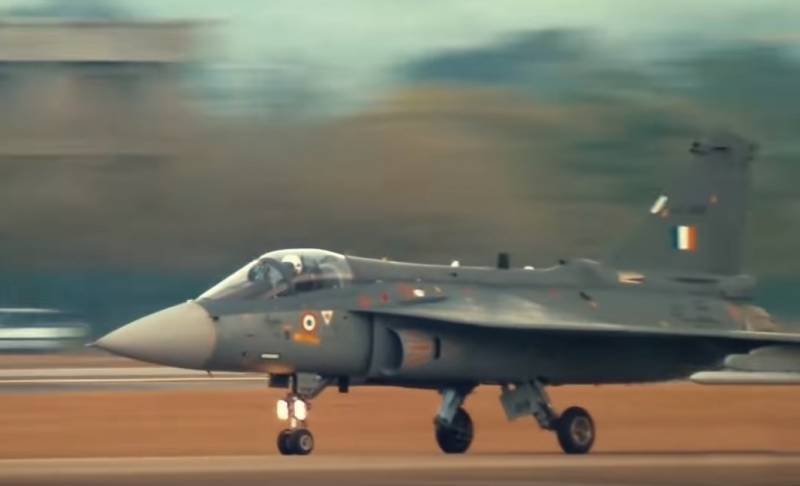 One of the largest deals in the military segment completed
aviation
. The Indian Air Force acquired 83 single-engine Tejas fighters with an accompanying service package from the local corporation Hindustan Aeronautics Limited (HAL).
At the same time, the contract value decreased from the initial 56 to 500 crore ($ 39 billion, $ 000 million per unit). This reduction occurred after a year of bickering between the military department and the economic conglomerate.
The Ministry of Defense and the Air Force were initially shocked at the sky-high price that HAL demanded for the production of 83 Tejas Mark-1A aircraft, along with a package of maintenance and infrastructure development
- writes The Times of India.
Acquired aircraft belonging to the new model should have an engine with adequate maintainability, radar with AFAR, the ability to refuel in the air and carry long-range missiles such as BVR (outside the visual range) and advanced electronic warfare to "jam" enemy radars and missiles. And all this has yet to be done.
Tejas Mark-1A flight tests, we hope, will be completed by 2022
- explained one of the sources of the publication.
The country's air force seeks to compensate for the sharp reduction in the number of fighter squadrons (each of which includes 18 aircraft). Instead of the 40 required by the defense plan, their number is reduced to 30. Thanks to Tejas, the Indian military intends to partially fill this gap.
At the same time, French Rafale machines are being delivered in parallel: a total of 36 units were ordered with a total value of 59,000 crore ($ 8,27 billion) with delivery by April 2022.