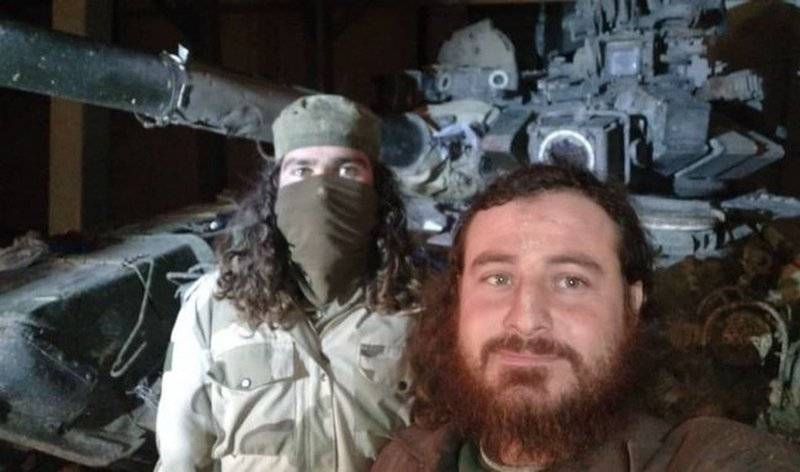 The successful offensive of the Syrian army has attracted the attention of world media. The new military campaign of Damascus did not bypass the Polish press. In particular, the publication Defense24 decided to prove itself in the analysis of the combat situation.
According to him, the regime of Bashar al-Assad is conducting the "Atonement" operation, the purpose of which is to restore full control over the province of Idlib, as well as defeating and eliminating the pro-Turkish militia of the rebels in the area. Now the second phase of a massive attack by the SAA has begun, the main blow of which is aimed at the western approaches to Aleppo.
At the same time, during the conduct of hostilities, the Syrian units encountered the striking force of the militants -
a tank
T-90 According to Defense24, this machine entered the country from the reserves of the Russian army as part of the CAA's military assistance.
Meanwhile, on February 2, during the first phase of the fighting south of the suburbs of Aleppo in the village of Zitan, pro-Turkish militants captured the T-90 tank
- notes the publication, indicating that this happened during the local counterattack of the rebels.
It refers to a photo material available on social networks, which shows that "the captured tank was found abandoned in an improvised depot of the regime's troops". Together with him in the hands of the jihadists were T-62, T-72 and BMP-1.
According to Defense24, now the T-90 is in the service of the militants and is actively used as striking force in one of the mechanized groups of armored vehicles, which along with it consists of several BMP-1, armored personnel carriers M113 and BTR-60.
The incredibly competent SyAA managed to lose a T-90 in South # Aleppo Zaytan

Don't usually post armor but these are rather rare. pic.twitter.com/xGTcOdmRVK

- Cᴀʟɪʙʀᴇ Oʙsᴄᴜʀᴀ (@CalibreObscura) February 2
Turkish-backed factions and HTS use T-90 against SAA pic.twitter.com/VRQ3iNDj2M

- Shota Sabauri (@TheDeadDistrict) February 16