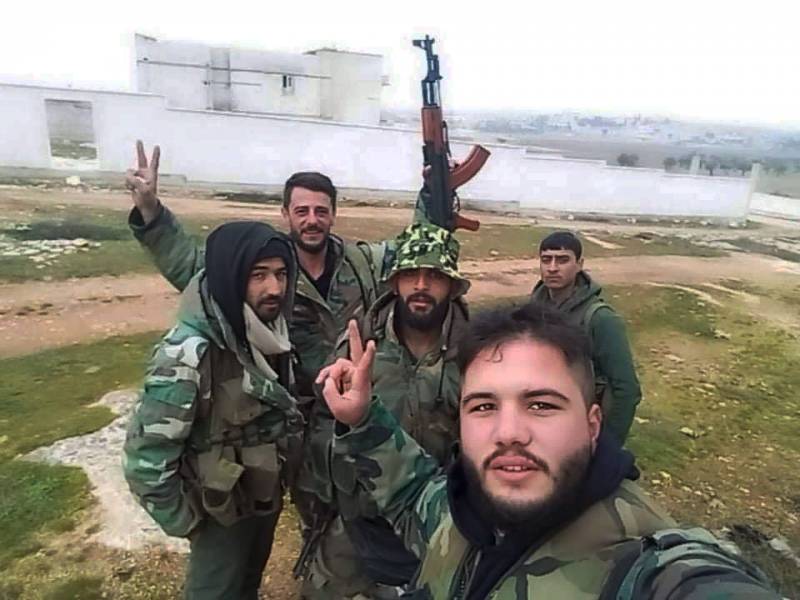 The Syrian army over the past day pushed the front from the country's largest city (Aleppo) for another 5-6 km. Under the control of the Syrian troops passed a whole group of settlements to the west and north of Aleppo: Zuk al-Kabir, Kirbat al-Atra, Anadan, Zahra.
According to recent reports, in two weeks the Syrian army was able to increase control territories in the provinces of Idlib and Aleppo by about a quarter.
Having stopped moving "in a straight line" to the administrative center of Idlib province, the Syrian government army continues to advance south-east of the city, as well as west of the M5 highway.
Less than 20 km remain on the Dzhutar-Al-Baitarun route from CAA to the Turkish border in the Chilvegözu region. The Chilvegözu border checkpoint is the key checkpoint through which Ankara has been deploying forces and assets to the Syrian Arab Republic for the most recent time.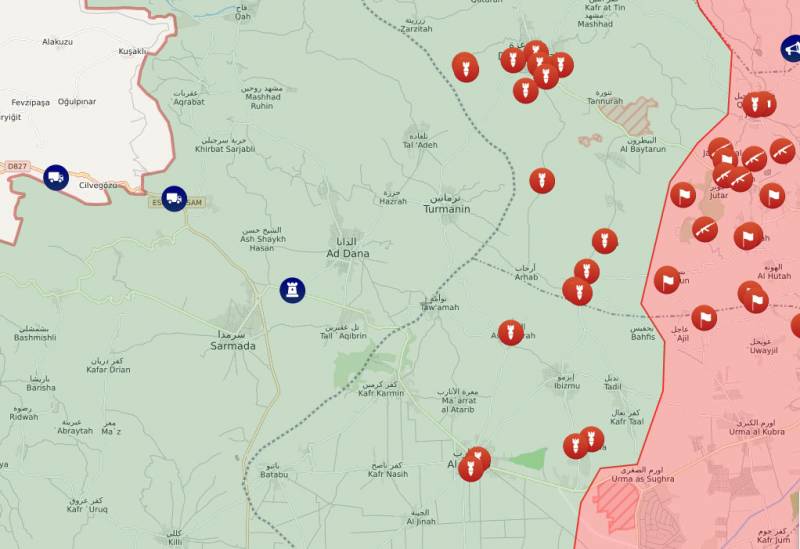 If the Syrian troops reach the border with Turkey in this direction and take the checkpoint on the Syrian side under full control, it will be possible to continue the attack on Sarmin and Idlib.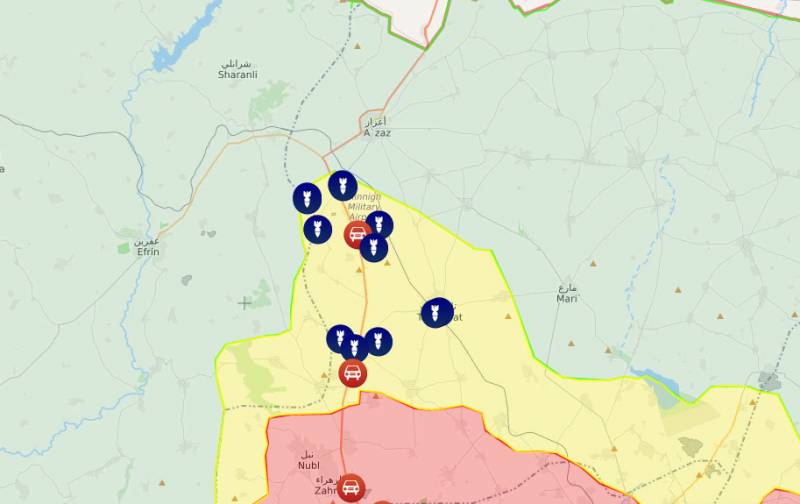 In addition, the Syrian army has a chance to develop an offensive in the north of the country and come close to Aazaz, which today is actually controlled by Turkish troops. But between the current positions of the SAA and Aazaz there are also Kurdish armed groups. In this regard, the question arises as to what the Kurdish formations will do. If the Kurds have a "desire" to fight on two fronts at once, then for them it is unlikely to end in success.