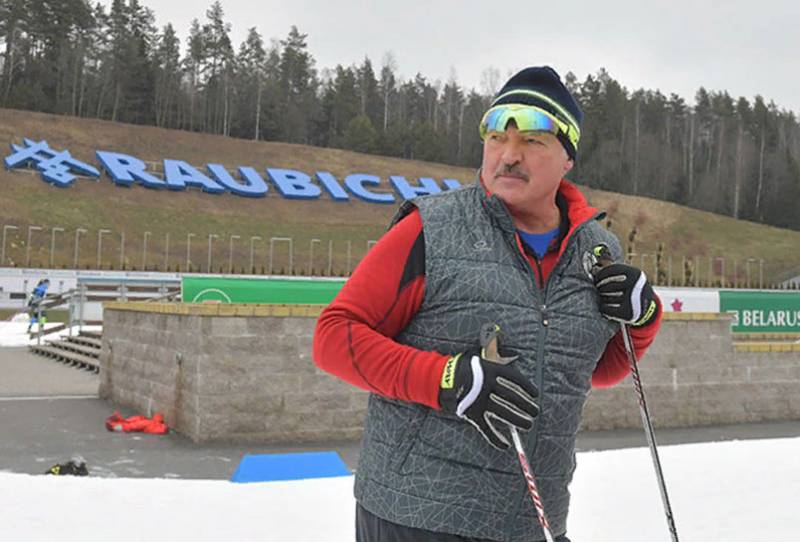 President of Belarus Alexander Lukashenko
The European Union considers it necessary to extend restrictive measures against Belarus for another year. The corresponding decision was made on Monday by the Council of the European Union.
This statement was made by the press service of this international organization.
Restrictive measures, it was decided to extend until February 28, 2021. First of all, they relate to supplies
weapons
and equipment that the country's authorities can use for repression against opposition-minded citizens of Belarus. The exceptions are rifles, pistols and other biathlon equipment, which is allowed to be imported under separate permissions in a limited number.
Individual sanctions against four citizens of the country will also be extended: Yuri Sivakov, Viktor Sheiman, Dmitry Pavlyuchenko and Vladimir Naumov. In the European Union, they are suspected of having disappeared in 1999 and 2000 from two opposition representatives, a media official and an entrepreneur. Belorussian citizens who are under sanctions are forbidden to enter the territory of the EU countries. In addition, they are denied access to their assets located in the EU. These people have been under European sanctions since 2004.
The Ministry of Foreign Affairs of Belarus is disappointed with this step by European partners and consider it a relic of the past. They called on the EU to abandon the cliche and be guided by pragmatism towards Belarus.
Earlier, the EU supported sanctions against Alexander Lukashenko as against the "last dictator of Europe." In particular, he was denied entry to the Schengen countries. But then they decided to gradually weaken these sanctions.