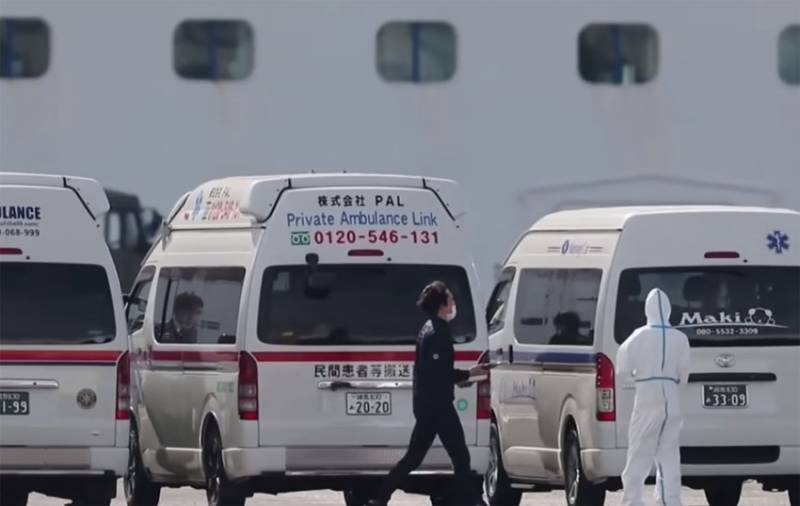 Urgent reports from Japan about the first case of coronavirus infection of so-called Chinese pneumonia among Russians. News about the infection of a Russian citizen is contained on the Facebook page of the Russian Embassy in Japan.
This is a woman who, among many others, is on the Diamond Princess liner. This liner interrupted the cruise while in the port of Yokohama. The interruption of the sea cruise occurred a few days ago due to the fact that onboard confirmed cases of coronavirus infection. To date, none of the 24 citizens of the Russian Federation who were on board the ill-fated cruise ship was not infected with COVID-19. If you believe the latest information, then two days before the end of the quarantine on the ship, the first case among the Russians showed itself.
In the messages of the diplomatic mission it is said that soon a Russian citizen will be taken out of medical services from a cruise ship and sent to a clinic for treatment.
On board the Diamond Princess are more than 3000 passengers and crew. The sick are taken out daily by special emergency vehicles. Earlier it was reported that the US and Canadian authorities are preparing to take measures to evacuate their citizens from a quarantine ship at the port of Yokohama. According to some reports, about 300 US citizens have already been evacuated from the ship.