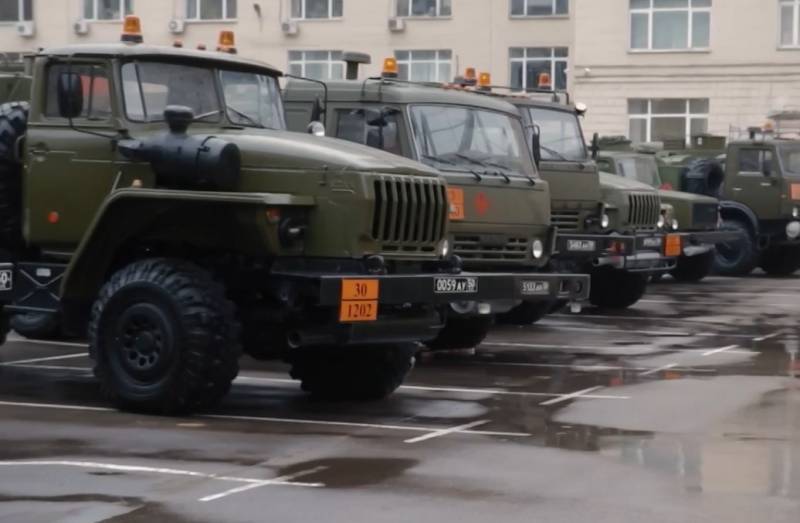 History
The fuel service of the Armed Forces of the Russian Federation began on February 17, 1936, and since then this date has been celebrated in Russia annually. On this day, by order of the People's Commissar of Defense of the USSR, the Fuel Supply Administration was established. Thus, the youngest of the army rear services appeared.
Soon, the newly formed Fuel Service of the Armed Forces of the USSR was able to prove in practice its necessity and effectiveness. By that time, motorized units, the equipment of which needed an uninterrupted supply of fuel, had come to the fore in modern conditions of warfare.
The fuel service of the USSR Armed Forces brilliantly coped with the tasks of providing troops with fuel in battles with the Japanese on Lake Hassan and the Khalkhin-Gol River, and then in the Winter War against Finland and in World War II.
In 1946, the invaluable contribution of the Fuel Service to the Great Victory was noted by USSR Marshal Alexander Vasilevsky. He said that not a single military operation was disrupted due to the high-quality and uninterrupted supply of fuel to the troops. That year, the 25th State Research Institute of the Ministry of Defense of the Russian Federation for the use of fuels, oils, lubricants and special fluids was opened for the needs of the service.
In the post-war years and up to the present day, when rocketry and nuclear weapons began to develop at a rapid pace in the world, it was the responsibility of the Fuel Service to provide various types of troops with rocket fuel and other technical means.
Today, the Fuel Service of the Armed Forces of the Russian Federation is one of the most important rear structures, without which it is impossible to imagine a modern army.
Congratulations to the servicemen of the Fuel Service of the Armed Forces of Russia on their professional holiday!