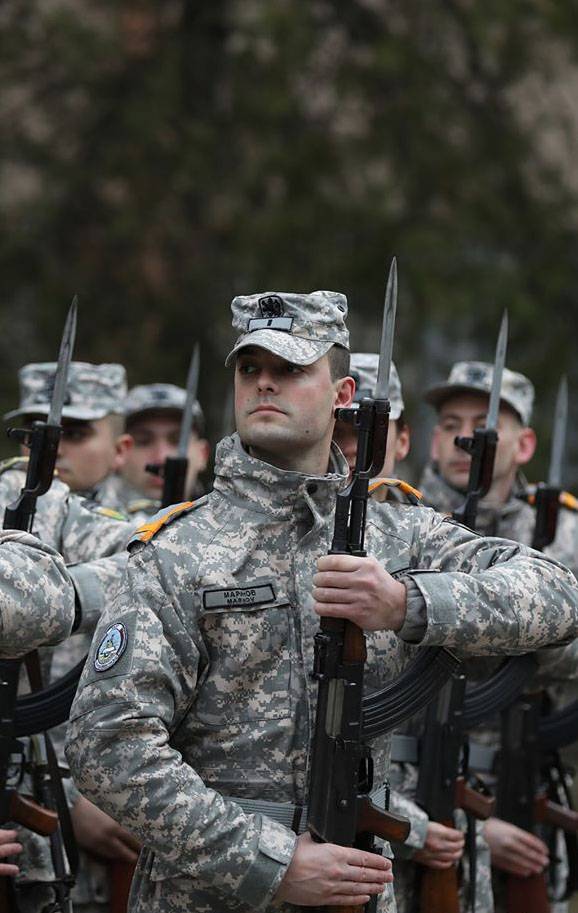 Bulgarian military
Bulgarian Prime Minister Boyko Borisov spoke at the Transatlantic Forum in Munich. This event was organized by one of the main political forces in Germany - CSU (Christian Social Union).
Borisov was among those politicians who did not tire of singing praises against NATO. According to the head of the Bulgarian cabinet, "NATO is the most successful military-political union in
stories
».
From a statement by Mr. Borisov in Munich:
The union has been over 70 years old. NATO members have differences, but the allies have always shown the ability to unite around the very idea of ​​protection, security, and opposed our common threats.
Boyko Borisov said that "NATO unity" remains the most important value for the North Atlantic Alliance:
NATO is the basis of security not only for Bulgaria, but for the whole of Europe.
According to the Bulgarian prime minister, Sofia intends to further deepen cooperation with Washington in matters of security, the development of the armed forces, and the training of its military personnel. Borisov also noted that the Bulgarian army continues to move towards compliance with NATO standards.
Borisov:
We are ready to work with the United States on the issue of the exchange of industrial technologies.
What Bulgarian industrial technologies in the context of military-technical cooperation and exchange were discussed, Borisov did not explain.