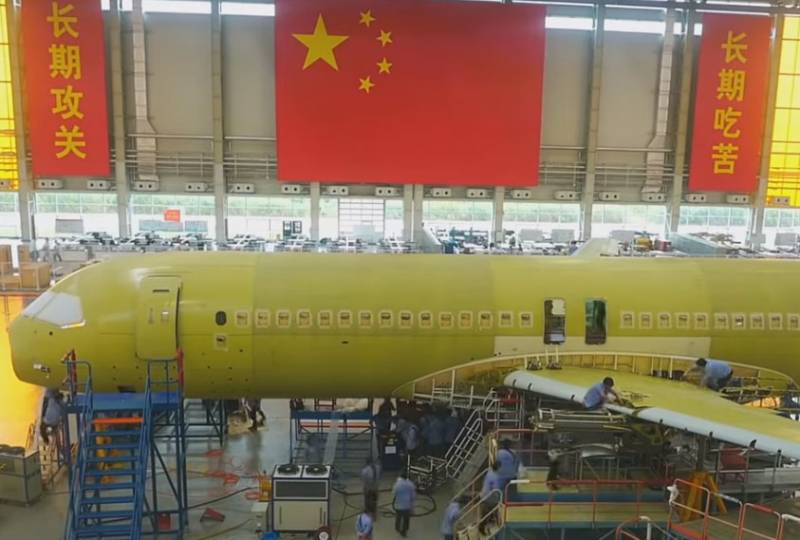 In China, the New York Times and the Wall Street Journal published in the US that the US administration was preparing to introduce restrictive measures against the Chinese aircraft industry was outraged. The materials of the American media, citing sources in the administration of President Trump, said that Washington intends to ban General Electric Corporation from exporting LEAP-1C aircraft engines to China.
The newspapers reported that the US administration fears that the technology of these aircraft power plants may be copied for further implementation by Chinese companies.
If the supply of these engines to China is blocked, then the program will endanger the civilian airliner C919, the start of full operation of which the Chinese company Comac has planned for 2021. C919 aircraft are assembled in China with LEAP-1C engines developed by GE and Safran. GE previously licensed Chinese manufacturers to operate these power plants on the latest airliners.
From material in the American media:
If the Chinese copy the technology for creating these aircraft engines, this will lead to huge financial losses for General Electric.
The Chinese media note that this is another intervention by US authorities in trade relations between companies.
Expert on
aviation
Wang Yanyan for the Global Times:
If the United States introduces this ban, the development of our civil aviation will slow down significantly. But even if the United States does not sell us an aircraft engine, this does not mean that our new aircraft will not have a suitable engine. It will be a matter of time. We will look for an alternative: in the UK, France, Russia. Ultimately, the US embargo will not make the United States a winner.