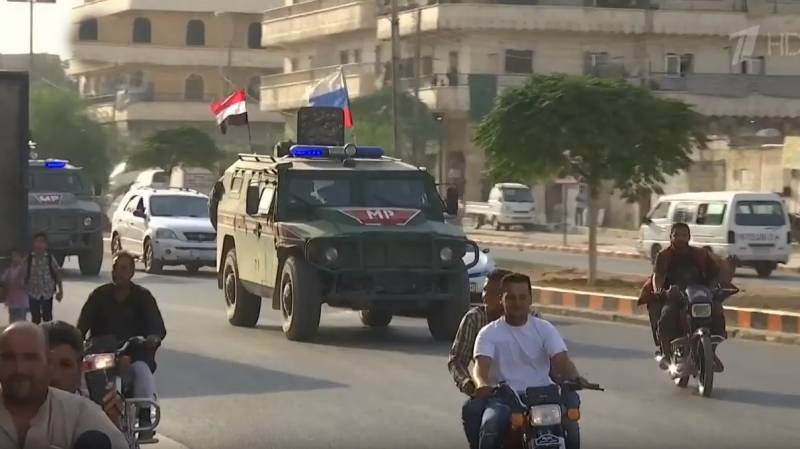 For the first time since the intervention in the Syrian conflict, the Russian military began deploying along the M-5 motorway. According to the media, this measure is designed to block the Turkish army's access to areas adjacent to the highway, and thereby disrupt the planned invasion by Ankara.
This route, linking Aleppo with Damascus, is of strategic importance, as it connects the north and south of the country in its western part. The road acquired an even greater role when the Syrian army completely took control of it during the ongoing successful offensive against the position of pro-Turkish jihadists. According to the authors of the material, it was the Russian troops that covered the strategically important route from the Turkish invasion.
According to Al-Masdar News, Russian military police have established checkpoints in areas previously occupied by militants. The appearance of fighters from the Russian Federation will not only protect highway traffic. According to the Lebanese publication, this is an extremely important event, since Turkey previously threatened a large-scale offensive against the Syrian army if it did not leave the captured areas in Idlib.
However, with the deployment of the Russian military on the Aleppo-Damascus highway, it is extremely unlikely that the Turkish army will attack their [SAA] positions located near the roadway
- indicates Al-Masdar News.
At the same time, on the highway, the movement, accompanied by the military police of the RF Armed Forces, of Turkish military equipment, which was in the rear of the Syrian army, is recorded.
From Morek to Aleppo.Oleg Bloxin pic.twitter.com/F7mOub3rWo

- ZOKA (@ 200_zoka) February 16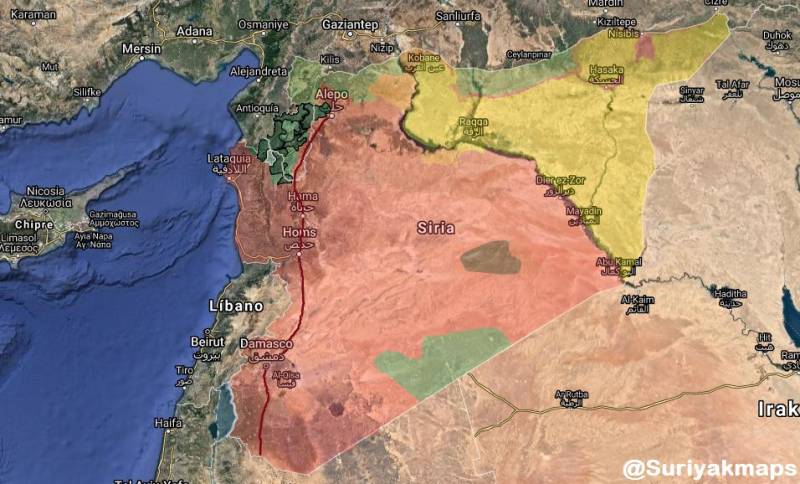 Route M-5