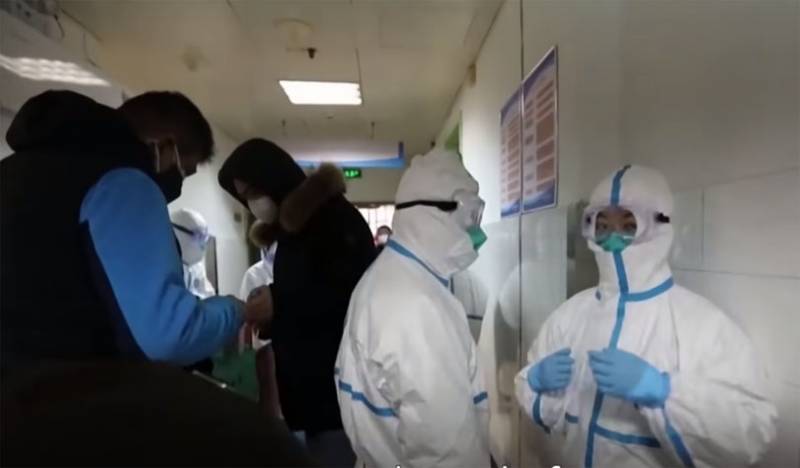 A large Chinese publication Sina, referring to the large-scale fight against the epidemic of coronavirus in the country, used the term "people's war." This is due to the fact that never, for all the newest
history
The People's Liberation Army of China, the operation did not involve such a number of military personnel and military equipment. It is reminded that for the transfer of medical equipment and military medical teams it is necessary to use transport aircraft Y-20, some of which are still in trial operation.
From the material:
Several PLA Air Force transport squadrons are participating in operations at the forefront of the epidemic - in Hubei Province. Aircraft demonstrate the possibility of almost continuous transportation of personnel and equipment to and from the province.
It is noted that several military transport sides were withdrawn from conducting exercises scheduled for mid-February from the Taiwan Strait.
Some transport aircraft have reportedly been sent to Wuhan after conducting a training flight around Taiwan. The report says that we are talking about aircraft that were accompanied in the air by J-11 fighters, as well as Su-35.
In total, more than 350 thousand troops are involved in operations related to activities to prevent the spread of coronavirus in China. At the same time, official Beijing does not yet publish data on the number of coronavirus infected among the Chinese military and whether there are any at all.
The total (official) figures for the PRC at the moment are as follows: about 70 thousand infected, 1662 deaths.