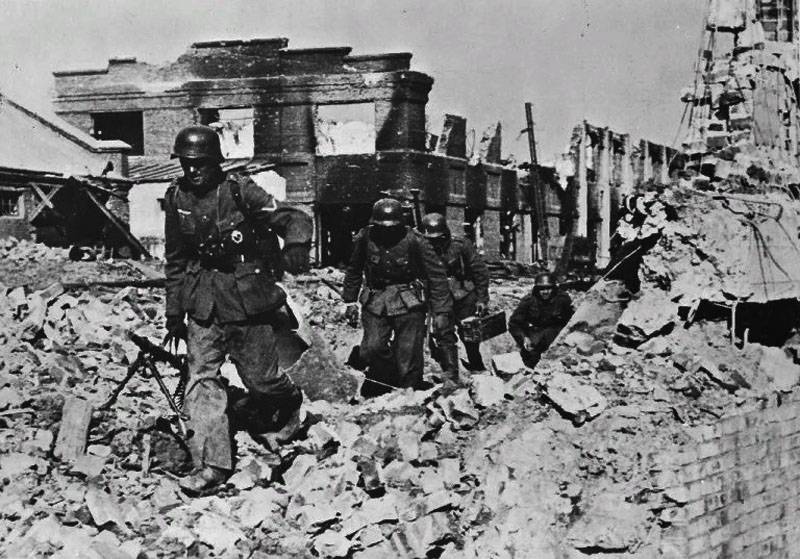 In Soviet times, one of the forbidden topics for media coverage was the topic related to the actions of collaborators during the Great Patriotic War. For a long time, the thesis was maintained that Soviet people cannot be a traitor by definition. However, the silence of these facts played a cruel joke in the end, since many traitors of the Fatherland have not yet received the necessary assessment of their actions when the Soviet people brought the Great Victory closer to the front and rear.
An important question is related in this context and how many prisoners of the Red Army were citizens of the Soviet Union. The famous war correspondent Alexander Sladkov raises this topic in his video blog. The specific topic on the channel "Sladkov +" is related to the number of captured Soviet citizens who fought on the side of the Nazis was taken near Stalingrad.
From the movie:
Do not forget that virtually all of Europe fought against the USSR, and not just Germany. The Battle of Stalingrad is one of the greatest battles of the Second World War, where Germans, Slovaks, Czechs, Italians, Hungarians, and Romanians who had state military units up to the armies acted against us.
The question is raised about the activities of police security battalions, which the Nazis actively formed from citizens of the Soviet Union, including immigrants from Western Ukraine. Assault units of varying degrees of readiness were also formed from Soviet citizens, which were also involved on the banks of the Volga.
A video on the Sladkov + channel about the Battle of Stalingrad and how many prisoners of the Red Army were captured by the USSR: