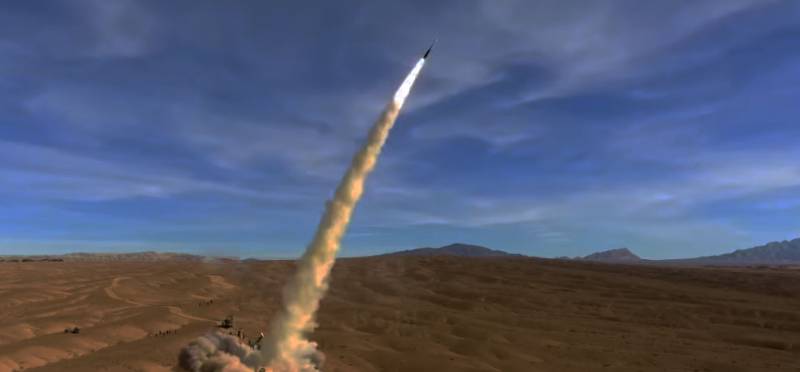 A video appeared on the network that confirms the information that the Saudi Arabian Air Force fighter-bomber Tornado was shot down by a rocket. We are talking about the loss by the Saudis of their military aircraft over the border Yemeni province of Al-Jawf. At the time of the strike on the plane, he carried out an operation to bombard the positions of the Ansar Allah armed group, known as the Hussites.
Earlier, Riyadh confirmed the loss of the Tornado in the sky over Yemen, but did not report the reasons for the crash.
The information resource Al-Masirah publishes a video in the infrared, reporting that the shots show the hit of a ground-to-air missile on a Saudi Air Force fighter-bomber.
In Arabic-language blogs, it was noted that the attack on the plane was carried out using a mobile air defense system, which the Hussites install in pickups. It is recalled that a modification of the Soviet R-27 missile appeared some time ago in the arsenal of the Hussites.
Initially, these are air-to-air missiles. However, according to reports, the Hussites, taking control of the ammunition depots at Yemen's military airfields, subsequently finalized the R-27 for use as anti-aircraft missiles. So, the modified H-Hitsite R-27 missile in 2018 allowed to bring down the F-15 Saudi air force.
The Western media suggest that the Hussites could get several Sayyad-2 complexes produced in Iran. Sayyad-2 is actually a Middle Eastern modification of the Soviet S-75 Dvina air defense system. Dvina analogs were produced in China and the Islamic Republic of Iran. It is noted that the strike could be delivered with the help of this modification of the Soviet rocket.
Tornado strike video:
تصوير حراري لإسقاط الدفاعات الجوية لطائرة تورنيدو التابعة لقوى العدوان# أجواؤنا_ليست_للنزهة pic.twitter.com/23CUMNqCyc

- قناة المسيرة (@almasirah) February 15