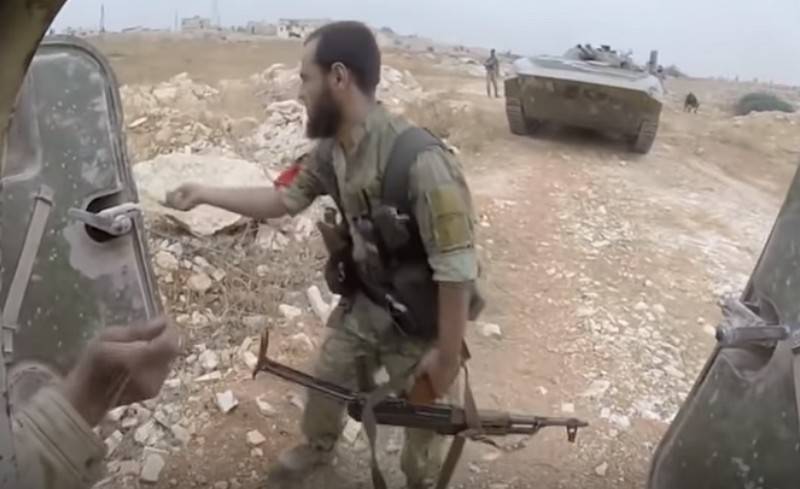 Armed Syrian opposition units on the side of Turkey on Sunday launched an offensive against government positions in the Idlib de-escalation zone. This was reported by Sky News Arabia.
According to published data, the offensive of the pro-Turkish groups is in the west of the Syrian province of Aleppo, the offensive is supported by Turkish artillery. In addition, there is evidence that fighters from the Jebhat al-Nusra terrorist group, banned in Russia, are taking part in the attack.
Also, according to the channel, Turkish forces launched a missile attack on the positions of the Syrian army in the northern part of Aleppo province.
At the moment, nothing is reported about the result of the militant attack and the consequences of the Turks missile attack.
Earlier it was reported that Turkey deployed significant forces to the territory of Idlib province, including armored vehicles and field artillery, some of which were transferred to militants from groups supporting Turkey.
Recall that the day before, Turkish President Recep Tayyip Erdogan threatened Damascus with an immediate military response if the government forces did not withdraw to the positions that they occupied in 2018 and did not return the liberated territories to the control of militants.